"Another powerfully sexy and exciting entry in this dynamic series."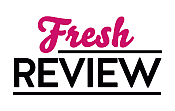 Reviewed by Mandy Burns
Posted August 16, 2010

The goddess Nemesis has many names but her current one, Ilsa, is the one she prefers in this current time. Many years ago, the goddess Rhea asked Ilsa to hide and raise Rhea's son, Zeus, with a promise that if Ilsa completed the task, she would be rewarded. Ilsa did exactly what she was told, but when Zeus left to defeat his father, he returned with scorn and used his own power to trap Ilsa in a cave with no way out. Then Hades came to Ilsa with a bargain she was unable to refuse; in return for her freedom, she is to collect souls and return them to Hades for retribution. Unfortunately, Ilsa's need for vengeance leads her to make a bargain with a dark wizard where she blindly does his bidding to collect a vial of blood from one of Themis' Zodiac Warriors.
For 300 years, ever since dark magic was used on him, Kane Montague, Themis' Scorpion Warrior, has been dealing with the poison within him. Between the poison and the one woman who got away, the pain is enough to bring Kane to his knees. He also works for a deep-cover group in MI6, which is why he joined the elusive Ilsa on a fact-finding mission. After one night of wild passion with her, Kane woke up drugged and alone. His search for Ilsa has come up empty, until one of his brothers spots her outside a club and they create a plan to catch and interrogate her. But once he has Ilsa in his arms, the chemistry between them explodes. But the secrets Ilsa keeps could destroy them both.
This second book in the Zodiac Warrior series is just as powerful and sexy as the first with a twist of Greek Mythology that is exciting and fun. A fabulous read!
SUMMARY
Second in the sexy paranormal romance series
Starring the immortal warriors of the zodiac.
Millennia ago, the goddess of justice created a race of fierce warriors- each imbued with a special power of the zodiac-charged with protecting humanity from the darkest evils...
Immortal warrior Kane Montague is as lethal as the Scorpion that makes his powerful form. As an assassin for MI-6, he's an ace gun-for-hire. After being double-crossed on a mission, Kane knows all too well who's to blame: a sexy, secretive agent named Ilsa who may be even deadlier than he is...
---
What do you think about this review?
Comments
No comments posted.

Registered users may leave comments.
Log in or register now!