"A clever, amusing small-town mystery with a warm, folksy feel to the plot."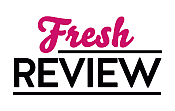 Reviewed by Paula Myers
Posted August 16, 2010

Mystery Cozy | Mystery Woman Sleuth
Ice cream parlor owner Tally Jones finds herself going to college to keep an eye on her niece after a graduate student is murdered at the annual Honor's Day celebration. Alice is the unfortunate person to discover the body of Bryan Campbell, and Tally's protective instincts kick in when suspicion initially falls on Alice.
It isn't long before a campus professor falls under suspicion. Bryan had a pending sexual harassment charge against English professor Emily Clowper. Emily's suspicious death has Tally donning a backpack and joining Alice on campus. She discovers Bryan wasn't a stand-up member of the faculty and many people had a reason to kill him. Figuring out the cryptic words spoken by Emily just before her death may provide the missing piece to the puzzle.
SCOOP TO KILL by Wendy Lyn Watson is a clever, amusing small-town mystery. Set in Dalliance, Texas (you know there's going to be a good time had by all in a town named Dalliance!), Ms. Watson infuses a warm, folksy feel in the story with well-chosen language that paints a vivid picture for the reader. Tally is a first-rate amateur sleuth; the relationship she has with her family is heartwarming. It's a well-crafted mystery, and readers will be as torn as Tally as she works to decide between the two men in her life. SCOOP TO KILL is the latest in the Mystery a la Mode series.
SUMMARY
During the local college's annual Honor's Day festivities, a graduate student is killed. When the English professor suspected of his murder also meets an untimely end, Tallulah Jones steps out from behind the counter of Remember the a-la-Mode to clear the professor's name-before anyone else gets put on ice…
Excerpt
It may be blasphemy to say it here in Texas, but if William Travis and his men had defended the Alamo the way Bree defended Alice that day, General Santa Anna would have scooted back to Mexico with his tail between his legs. I'm telling you, Bree was a sight to behold: half naked in her skimpy pink sundress, her hair teased seven ways from Sunday, purple-painted toenails peeping from three-inch high strappy silver sandals, and a look in her eyes that could have brought a grown man to his knees.

If, that is, that grown man had been anyone other than Detective Cal McCormack. He'd heard the call come in over the scanner, that twenty-six-year-old doctoral student Bryan Campbell had been bludgeoned to death, apparently with an industrial-sized stapler, but he wasn't on the case. The victim, Bryan, was Cal's nephew, his older sister Marla's boy.

Cal and I go way back, back to summer games of kickball and capture-the-flag. We weren't close anymore, but I knew Cal McCormack as well as anyone. Laid-back, laconic, law- abiding Cal. That afternoon in Sinclair Hall, though, I saw a side of Cal McCormack I'd never seen before.

He was incandescent with fury.

"What the hell happened here?" he bellowed, towering over Alice as she huddled in the shelter of her mother's arms.

Bree angled her body between Alice and the colossal cowboy and raised her chin to stare him in the eye. "Don't you take that tone with my child, Cal McCormack."

The Cal I knew would be chastened by a southern woman asserting her motherly credentials, would have tipped his hat (metaphorically speaking) and begged pardon. But this new Cal spun like a force of nature.

"Back off, Bree," he barked. "Your child is covered in Bryan's blood, and she's going to tell me why." He took another ominous step, crowding Bree and Alice against the wall. "Now."

I recognized the mulish expression on my cousin's face. Irresistible force had met immovable object, and nothing good could come from that.
---
What do you think about this review?
Comments
1 comment posted.
Re: A clever, amusing small-town mystery with a warm, folksy feel to the plot.

I will definitely be purchasing this book asap! I loved her first one, I Scream, You Scream -- a great read! I am sure this one will be just as good. I enjoy reading her books.
(Peg Fragale 11:03am August 16, 2010)
Registered users may leave comments.
Log in or register now!