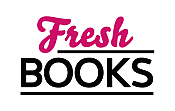 November's best reads...
"Third book in the Goddess Summoning series is perfect blend of fantasy, reality and romance."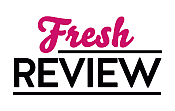 Reviewed by Sheila Graves
Posted March 19, 2005

Pamela Gray is an interior decorator who's devoted her recent life to her business -- since her divorce from her controlling, obsessive ex. In Las Vegas to do a home for a famous author, she's instructed by her employee and best friend to live a little; maybe gamble a bit or have a hot affair. Pamela follows the advice and a little tipsy from wine, makes a wish for romance at exactly the right time to bind a goddess to see her wish fulfilled.
Artemis counts on her brother Apollo to fulfill the wish and get the binding severed. But Apollo has been finding life lacking lately, since his friend Hades, Lord of the Underworld, found his true love in a mortal woman. Agreeing to his sister's wishes, Apollo sets out to romance Pamela, only to find himself falling in love with her. Pamela, not one to gamble, isn't sure she's ready to trust another man to be what he says he is, not after her terrible experience with her ex. Apollo is determined to make her fall for him - - the man, not the god.
GODDESS OF THE LIGHT, the third in Ms. Cast's Goddess Summoning series, is the perfect blend of fantasy, reality and the hope of love that springs eternal. Apollo may be a god, but he is as human as the rest of us when it comes to his emotions and the desires of his heart. Pamela is every woman who's been burned and is wary of exposing herself to the fires of desire again. Yet, like most of us, she finds herself helpless when love comes calling. The Goddess Summoning series has been a delight to read. Ms. Cast's characters are easily recognized as people who have the same problems everyone has. Whether this is your first P.C. Cast novel, or you've followed the entire series, you'll love this story
SUMMARY
When hardworking Pamela Smythe whispers her wish for a god- like man, she never expects to find one--especially not in Vegas. But the goddess Artemis has dared her handsome twin brother Apollo to change all that.
---
What do you think about this review?
Comments
No comments posted.

Registered users may leave comments.
Log in or register now!