"Another dynamic shape-shifter thriller in this series filled with exciting drama and erotic romance."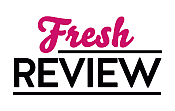 Reviewed by Kay Quintin
Posted June 16, 2010

New Orleans Police Detective Charlotte (Cee Cee) Caissie is called out of her lover's warm embrace to investigate the vicious rape and slaughter of a young woman. Again, Cee Cee finds only remnants of body parts, more indicative of an animal attack. Cee Cee knows suspicion will be aimed at her lover, the magnificent Max Savoie. Devoted to both Max and her belief in her position as a law enforcer, Cee Cee is torn in her loyalty. As a feral shape-shifter and extremely powerful man involved in illegal ventures and criminal activities, Max's history will come soon back to haunt him.
The hot sex, as well as the investigation, reach extreme heights as a second woman is found slaughtered. Cee Cee's love for Max drives her to dangerous levels as she tries to clear his name. Max is keeping secrets from her as his past catches up with him. The return of someone from Max's past changes his life forever, leaving him unable to determine who can be trusted. Max's one goal is to protect Cee Cee against threats, no matter the cost to him or anyone else.
This is another thriller in Nancy Gideon's shape- shifter series. Like MASKED BY MOONLIGHT, this novel is equally as erotic and exciting throughout. The sleek heroine is a strong and dedicated woman torn by her all- consuming love for Max. This book will keep your senses alert and the blood pounding. I anxiously await the continuation of this series next month with the release of CAPTURED BY MOONLIGHT.
SUMMARY
IN NANCY GIDEON'S SEDUCTIVE NEW NOVEL, A TOUGH-AS-NAILS NEW ORLEANS COP MUST CHOOSE BETWEEN THE CAREER SHE'S DEDICATED TO AND THE DANGEROUS SHAPE-SHIFTING LOVER SHE CAN'T RESIST.
SHE'S SLEEPING WITH THE ENEMY.
Mixing business with pleasure gets more complicated for Detective Charlotte Caissie when her sexy preternatural lover, Max Savoie, is accused of a high-profile murder. To prove him innocent she must distance herself, but her tangled emotions don't make it easy for her to stay away from him. And neither does Max.
HE'S DESPERATE TO UNCOVER HIS PAST.
Left in charge of a criminal empire and protector of a clan of shadowy shape-shifters, Max walks a precarious line. Can he believe the cunning stranger who claims he can teach Max the things he needs to know to stay alive? A con man who would betray anyone to make a profit, who may be a ruthless killer?
TOGETHER, THEY'RE TEMPTING FATE.
The harder Cee Cee fights to clear Max's name, the more he pushes her away. He's protecting a dark truth that could blow the top off her investigation. And that means hiding his motives and lying to a woman who values truth above all. The woman who can save him . . . if he'll let her.
---
What do you think about this review?
Comments
No comments posted.

Registered users may leave comments.
Log in or register now!