"Never underestimate the power of mind over matter or the power of love."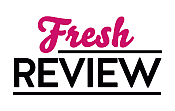 Reviewed by Sabrina Marino
Posted June 4, 2010

In 1994, Tony Ranieri saved the life of a brutally tortured young man. This man had no memory, nor could he speak. Tony named him Kev after a tattoo on his leg. Tony's nephew, Bruno, extended the name to Kevlar so Kev used Larson as his last name and adopted the Ranieri family as his own.
Finally able to speak and discovering that his IQ is quite high, Kev goes into business with Bruno in Portland, Oregon, and becomes a wealthy man. One day, Kev rescues a kid from a rushing river, depositing the boy on the bank before the branch he is holding on to breaks and Kev is thrown over the water fall. He goes into a coma and when he wakes he has scattered memories. The only problem is that when he starts to concentrate on the memories, he gets a horrific headache. However, he learns that he has a coping mechanism inside his head in the form of the image of a beautiful angel who guides him to a place inside his mind where the pain cannot get him.
Bruno helps Kev research some names that he remembers and discovers that Charles Parish has a daughter named Edie, an author who just happens to be signing one her novels at a local bookstore. Kev wants answers, but when he arrives at the bookstore and gets a look at Edie Parish, he is blown away. She is the beautiful angel within his head who guides him to safety. Kev takes a look at her books and recognizes himself as the hero in the graphics and reads about all the events of his past, including the waterfall event. How could she know? He must find out.
Edie sees Kev and is startled. She remembers when she was a teenager, the night he came to her father and asked for help from Dr. Osterman, a scientist who conducted unorthodox experiments on teenagers under the pretense of assisting them with learning strategies. Edie was one of his subjects and now has the ability to see the future when she meets someone. She concentrates through drawing and a wormhole opens and she can see the person's future. This psychic ability makes Edie appear unstable and her father has had her medicated and hospitalized over the years. She is a blemish on the millionaire's perfect idea of Parish behavior.
Once Kev and Edie talk, they realize their connection. They are quickly drawn to each other emotionally and through lovemaking are able to see the horrible things that have happened to each other in the past. But Charles learns about Kev and has his bodyguards try to apprehend him. This information makes its way to Desmond Marr, who is ready to take over the Parish Foundation when Charles retires. Dr. Ava Cheung works closely with Desmond in their personal plans to eliminate Charles, Edie and Ronnie, Edie's young sister, so they can be free to continue their unethical experiments. They have improved on Dr. Osterman's mind- control abilities and have been testing it on innocent victims.
As Kev's fleeting memories creep in, his real brothers have learned about some of Kev's inventions and know that only their brother could have created the designs. They arrive in Portland just as Desmond's goons bring in the firepower to destroy Kev, Edie and the Parish family. All hell breaks loose.
Shannon McKenna introduces us to fleshed out characters in a tailspin plot that culminates in an explosive ending. FADE TO MIDNIGHT, and the mere thought of horrific mind control, will give you the chills. For those of you who snack as you get excited while reading, may I suggest carrots, and a large bag of them.
SUMMARY
Gone But Not Forgotten
Davy...Connor...Sean... Three brothers who have conquered their demons, but they've never forgotten their long lost brother, Kev, whom they believed to be dead. When the McCloud brothers discover Kev is alive, they won't rest until they find him...
Beaten and tortured almost to death, Kev Larsen was found eighteen years earlier in a warehouse alley. He survived his brutal ordeal, but his memories before that night were completely erased. When he nearly dies from trying to save someone from drowning, the brain surgery he has to save his life triggers fragmented, terrifying memories. With only these memories and the name of his torturer to guide him, Kev is determined to unlock the secrets to his past.
Edie Parrish has always been good at not letting anyone get too close to her. If someone were to learn of her unusual gift, her life would be immediately jeopardized. But when Kev Larsen discovers who she really is, Edie has only one choice: to trust him. And soon, Edie can't resist her consuming desire for him-even though she knows she'll have to pay a price for it.
Now Kev and Edie must race against time and place their faith in each other to stop a deadly legacy...



---
What do you think about this review?
Comments
No comments posted.

Registered users may leave comments.
Log in or register now!