"Oh my gosh! Medical or legal thriller? Doesn't matter, you've got to read this story."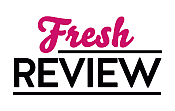 Reviewed by Sabrina Marino
Posted May 11, 2010

Kate Lange is tortured by the guilt of her sister's death many years before and being the daughter of a criminal. Kate is reminded daily of the loss and the pain in her heart. Ashamed and disillusioned after her fiancé, Ethan, discovers her secret, Kate moves back to her old neighborhood and starts a job with a prominent law firm, all with the hope of finally making something of herself as a trial lawyer.
After four months of family law, Kate is finally given a consult and a litigation case. Kate discovers the consult is another family law issue and a no-win situation. She offers her advice to the older woman. But is it enough? Kate's conscience starts to bother her, but before she can make a change, the woman's granddaughter is viciously murdered. The litigation case is quickly taken away from her.
Feeling guilty for her lack of truly helping this elderly woman with her issue, called out for it by her boss and needing to champion for the slain girl, Kate starts to investigate. Her instincts lead her in all the right directions and quickly toward her possible demise.
Ethan is a cop, and even though they have issues that cannot be resolved, he aids Kate in her investigation. Her boss, Barrett, is highly attracted to her and fights his desires for her. He secretly knows of her past and pushes her to be the best lawyer she can be. Ethan and Barrett have bad history, but after Kate disappears, they know they must work together to find her.
Several young women have been brutally killed and their bodies mutilated. Kate gets too close and discovers the plot and the vicious killer. Now she is slated to be the next victim and only her determination to live can save her.
Pamela Callow's debut thriller, DAMAGED, is every bit as exciting as books by many New York Times bestselling authors I have read. This tightly wound thriller springs through an intricately woven plot to keep the reader anticipating and squirming to the last pages. After reading DAMAGED, you will be anxious to read Callow's next novel.
Learn more about Damaged
SUMMARY
Haunted by the death of her sister and wounded by her ex- fiancé's accusations, Kate Lange throws herself into her new career at a high-powered law firm.
When the grandmother of a lonely private school student seeks her counsel, Kate thinks it's just another custody case. But then the teen is brutally murdered. And it isn't only Kate who wonders if her legal advice led to the girl's death.
Put on notice by Randall Barrett, the firm's charismatic managing partner, Kate must fight for her career, for her reputation—and for redemption.
Unwilling to live with the damage she may have caused, Kate pursues the case on her own and unearths some chilling facts.
Facts that lead straight to the heart of a legal conspiracy.
Facts that lead Kate directly into the surgically skilled hands of the Body Butcher.
Videos

How willing are you to go to forget your past?
---
What do you think about this review?
Comments
3 comments posted.
Re: Oh my gosh! Medical or legal thriller? Doesn't matter, you've got to read this story.

Thank you for the wonderful review! I'm so glad you enjoyed DAMAGED.

Pam Callow
(Pamela Callow 9:36am May 20, 2010)
I won this book from a blog today and just read the first 5 chapters available online. I just finished them and am hungry for more! I can't wait until the book arrives!
(Christina Almond 12:56pm July 17, 2010)
I had the chance to read Damaged, and was so hooked, that I couldn't wait to recommend it to a friend. I was thrilled when she bought it based on my recommendation. I just know she will be as glued to the pages as I was. I'm looking forward to reading more from this new to author.
(Sandi Shilhanek 4:04pm August 4, 2010)
Registered users may leave comments.
Log in or register now!