"Can they save them?"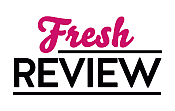 Reviewed by Gabrielle Lee
Posted May 1, 2010

Romance Paranormal | Romance Erotica Sensual
As Tia and Luc await the arrival of their babies the rest of the pack converges together to lend their support at the new clinic. As they join together they share stories of their pasts with each other but not all is joyous during this time. They must pull together and save Tia and the babies as well. Will they be able to pull all the packs together and will that be enough to save them?
If you are a fan of Kate Douglas and this series you will not be disappointed. I really enjoyed all the interaction between the pack members and finding out about parts of their pasts. In a way they may not be fighting the traditional bad guys but they all must band together and fight for the lives of the new little ones. It was nice to see everyone care for each other and interact. It was wonderful to get to know the characters in this series a bit more and begin to understand just what makes them tick. This book is fast paced and keeps the readers attention from start to finish. The sex gets really hot in this book but the love that each and everyone has for each other shines through the pages. The love and family loyalty is a great read. I certainly hope it continues with the rest of this series.
WOLF TALES 9 is a wonderful story that takes the reader one a ride both into the past and present. With great characters full of emotion and depth this is one book that should not be missed and if you have not read the others in this series this one will definitely encourage you to find them. I know that I am eagerly awaiting the next one in this series.
SUMMARY
Tonight, They Come
In the dead of a Montana night, all the Chanku packs have gathered, not for a hunt, but for a vigil. As Tia and Luc prepare for the arrival of their twins, Chanku from across the country wait--and share their stories of becoming. . .
For each, embracing the truth of who and what they are has been a life-altering experience. From Anton and Oliver's journey of discovery to Jacob Trent's dark night of the soul; from the intensely powerful relationship Mik and AJ shared even before they knew about Chanku to Stefan's torturous feral years, the stories are woven together by common threads: loneliness, brutality, tenderness--and the ultimate satisfaction of finding one's place in the pack.
The revelations of primal desire and human need made this night will bring the Chanku closer than even they dreamed possible. But will the bond be strong enough when the united packs are called upon to save the most vulnerable among them. . .?
---
What do you think about this review?
Comments
No comments posted.

Registered users may leave comments.
Log in or register now!