"A powerful and gripping read that engages readers."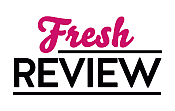 Reviewed by Suan Wilson
Posted April 27, 2010

Desperation and poverty have driven Cassandra to London in search of a protector. With her tattered reputation preceding her, she's forced to crash a ball where she looks to seduce a wealthy man. The whispers follow her as they murmur the gossip: There is Lady Paget, who took an axe and killed her husband. Cassie hardens her heart with her social mask firmly in place; she picks the Earl of Merton. The angelic, young and handsome man does not stand a chance against Cassie.
Stephen Huxtable, the Earl of Merton, is blessed with good fortune; raised by his sisters in genteel poverty until he unexpectedly inherited a title. With his sunny disposition, Stephen is a popular bachelor, but he is in no hurry to marry. When a beautiful woman bumps into him at a ball, Stephen willingly falls into the web she weaves. The next morning, reality invades. Cassie turns their pleasant interlude into a business negotiation.
Cassie's mask slips a couple of times, allowing Stephen glimpses of her vulnerability. Darkness surrounds Cassie, and Stephen is unable to turn away from her. He promises to show her happiness and joy. Stephen does not intend to form any relationship except friendship with her. Young and innocent debutantes dominate his dreams, not a complicated woman loaded with excess baggage. His choice to befriend her leads him into unexpected love. However, Cassie's experience and loss of innocence makes her belief in unconditional love nonexistent. To shatter her distrust, Stephen must banish the darkness and show her love.
With brilliant precision, Ms. Balogh dissects the divergent path that befalls two people. She examines the cause and effect their choices make on their lives. Their hearts ache for Cassie in her misery and rejoice when she chooses love.
SUMMARY
In a time unlike any other, a family you'll never forget . . .
Meet the Huxtables—three headstrong sisters and their dashing brother—each searching for love that's always a shocking indiscretion away. . . .
In her magnificent new novel, New York Times bestselling author Mary Balogh sweeps us into a world of scandal and intrigue—glittering Regency England—and introduces the youngest Huxtable: Stephen, the only son.
Here Stephen will risk his reputation and his heart as he enters a scandalous liaison with the infamous beauty intent on seduction. But when passion turns the tables on them both, who can say who has seduced whom?

He must be wealthy, well-born, and want her more than he wants any other woman. Those are the conditions that must be met by the man Cassandra Belmont chooses for her lover. Marriage is out of the question for the destitute widow who stands accused of murdering her husband and must now barter her beauty in order to survive. With seduction in mind, she sets her sights on Stephen Huxtable, the irresistibly attractive Earl of Merton and London's most eligible bachelor. But Stephen's first intriguing glimpse of the mysterious, alluring Lady Paget convinces him that he has found the ideal woman to share his bed. There is only one caveat. This relationship fueled by mutual pleasure must be on his terms.

As the two warily circle each other in a sensual dance of attack and retreat, a single night of passion alters all the rules. Cassandra, whose reputation is already in tatters, is now in danger of losing the one thing she vowed never to give. And Stephen, who wants Cassandra more than he has ever wanted any woman, won't rest until she has surrendered everything—not as his mistress—but as his lover and wife. . . .
---
What do you think about this review?
Comments
No comments posted.

Registered users may leave comments.
Log in or register now!