"Some folks just don't know when to die."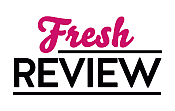 Reviewed by Diana Troldahl
Posted March 29, 2010

After crushing the magical Mafia underworld of Greater Boston, Evie Scelen (aka the Hound) tries to go back to life as usual. Staying under the radar, however, is no longer an option. Back alley scum are looking to her to step into the breach left by the Fiana and she's beginning to wonder if the devil she knew was better than what might come to take its place.
She is still a bike courier, still a little short of cash, and still conflicted about her feelings for mathematician Nate, but more jobs for her services as a Finder are trickling in, and her nose is better than it has ever been... a little too powerful for her comfort level.
Evie is called onto a dangerous path when a seemingly harmless little old lady asks her help in returning stolen property to its rightful owner. As she steps in to protect her client, sentient revenants start showing up, all tied to a journey another Hound took a century ago.
Then Nate starts having family trouble, people are being ravaged by ghostly hounds and Evie finds herself haunted by a particularly persistent ghost of her own. As things get worse she finds protecting those close to her may mean pushing them beyond the bounds of friendship.
WILD HUNT takes up a few weeks after Spiral Hunt left off. Although I was able to enjoy WILD HUNT without having read the first in the series, I enjoyed it more the second time around; after reading Spiral Hunt. (I enjoyed WILD HUNT so much I bought Spiral Hunt the next day.)
Margaret Ronald has a gift for plopping a reader smack in the middle of a scene. Sounds, sights, and especially scents become more real than your surroundings, and you are anxious to learn the fate of even the minor characters. One of my favorites? A gunsmithing reverend who drives like a moonshiner. This is a series to place on the 'keeper' shelf and re-read whenever you want to visit a magical Boston.
SUMMARY
Genevieve Scelan thought she was done with magic.
She was wrong.
Sure, six weeks earlier Evie bike messenger, supernatural tracker, and avid Red Sox fan had been instrumental in bringing down the Fiana, the organization of magicians that had ruled Boston's undercurrent for hundreds of years. But now they were gone, Boston could breathe easy again, the Sox had a chance at the pennant, and Evie was ready to relax.
Except it turns out that when you take down the guy on top, everyone assumes you're going to fill his spot, and now Evie finds herself at the center of a whole lot of unwelcome magical attention. On top of that, a new client needs her to call up a family ghost and ask about a stolen inheritance; Evie's friend Nate has a supernatural problem of his own; and a legendary pack of hounds has been terrorizing Boston's undercurrent. And try as Evie might to deny the legacy that runs through her blood, when the Hunt is called, the Hound must run . . .
---
What do you think about this review?
Comments
No comments posted.

Registered users may leave comments.
Log in or register now!