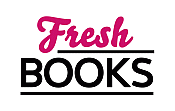 Summer reads begin in June!
"This fast-paced, sizzling novel about the Lycans will have you anticipating more stories about them."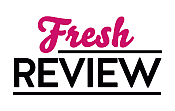 Reviewed by Vicky Gilpin
Posted March 13, 2010

After her sister and brother-in-law died in a tragic carriage accident, Lily Rutledge has never begrudged raising their son, the 12 year-old Earl of Maberley. However, she has begrudged how little concern his legal guardian, Simon Westfield, the Duke of Blackmoor, has shown for young Oliver. Now that Oliver is going through some physical and personality changes that seem more drastic than the natural order of biology, Lily refuses to let the situation remain in the status quo.
Meanwhile, Simon's attempts to drown his Lycan restlessness and agitation in gambling, drinking and womanizing prove less than successful. Lily merely wants Simon to take notice of Oliver and his upbringing, but she is immediately thrust into a tantalizing web of events filled with hushed secrets, scandalous gossip and a strong mutual attraction to this frustrating man long after she thought she had been "put on the shelf" as far as romantic prospects.
A fast-paced, sizzling novel, A CERTAIN WOLFISH CHARM is a delight to read, particularly as relationships develop toward potential future books about the Lycans.
SUMMARY
The rules of Regency Society can be beastly—especially when you're a werewolf. Simon Westfield, the Duke of Blackmoor has spent his entire life creating scandal and mayhem. It doesn't help his wolfish temper that since he's rich, powerful, and sinfully handsome, the town is willing to overlook his outrageous behavior. Lily Rutledge has a wild streak of her own. When she turns to Simon for help, he falls for her immediately. For Simon is drawn to the fearless Lily more powerfully than the moon...
---
What do you think about this review?
Comments
No comments posted.

Registered users may leave comments.
Log in or register now!