"Great Addition to Night Huntress World"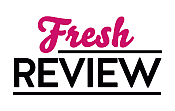 Reviewed by Diana Troldahl
Posted February 21, 2010

Denise succeeded in blocking any hint of the paranormal from her life, even cutting herself off from her Dhampir friend, Cat. She could not bear reminders of the part she played in the horrible death of her husband. But as her relatives die one by one she begins to suspect the paranormal is stalking her life again. When a shape-shifting demon visits to brand her as his own, she has no other choice. She needs to open the door to nightmare once more to seek help in saving what family remains. Haunted by flashbacks of the grim bloody night she lost her husband, the last place she wants to be is the heart of nests of the undead but that is where she must go, and Spade is her only way in. Spade is ridden by devils of his own. He has managed to avoid intimacy with the fleeting life of human women, but when Denise blackmails him into helping her, he has no choice but to get within touching distance of the tempting human, despite the hard-won lessons of his past.
FIRST DROP OF CRIMSON, a new novel of the Night Huntress world created by Jeaniene Frost Destined For An Early Grave, etc remains true to the books already published, but if anything, improves upon them. The first series was solidly written with a fascinating story line but Frost's skills as an author have matured even further. Her gift for vivid plotting is enhanced by the confident strokes of a writer at the top of her game.
Just when I thought I knew where the story was going, it veered off onto an even more fascinating track. And page 171.. wow. Hot, hot hot! Characters from the earlier books are deftly woven into the new story line, but integral to the plot, not just added for fan value. Even so, this new book can stand on its own, without having read the earlier series. Well done! I am now an ardent fan.
SUMMARY
The night is not safe for mortals. Denise MacGregor knows all too well what lurks in the shadows—her best friend is half-vampire Cat Crawfield—and she has already lost more than the average human could bear. But her family's past is wrapped in secrets and shrouded in darkness—and a demon shapeshifter has marked Denise as prey. Now her survival depends on an immortal who lusts for a taste of her.
He is Spade, a powerful, mysterious vampire who has walked the earth for centuries and is now duty-bound to protect this endangered, alluring human—even if it means destroying his own kind. Denise may arouse his deepest hungers, but Spade knows he must fight his urge to have her as they face the nightmare together . . .
Because once the first crimson drop falls, they will both be lost.
---
What do you think about this review?
Comments
No comments posted.

Registered users may leave comments.
Log in or register now!