"The journey is long for an emotionally crippled man to finally discover the ability to love."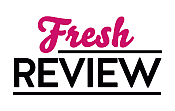 Reviewed by Suan Wilson
Posted February 13, 2010

Miss Haley Moreland dreads her upcoming nuptials with rich industrialist Herbert Trumble. Her practical nature demands she accept his suit to prevent the creditors from swooping down on her family. Her resolve weakens, however, when she meets the sinfully handsome Galen Hawke. There is a possibility of true passion and happiness within her reach, if she takes a chance on her feelings toward Galen.
In India, Galen Hawke survived imprisonment and torture by a sadistic Raja. Seven other British men endured in the black dungeon where they formed a unique bond that strengthened upon their escape. John, the one casualty, died in Galen's arms murmuring his beloved's name, Haley. When Galen arrives in London, he reads of John's love being already engaged. Revenge replaces the deep depression that has engulfed him. Memories that have haunted him since India are now pushed aside as he begins his plan to seduce and ruin Haley.
Haley falls in love and believes Galen loves her, until she learns of his plans. Galen's obsession with Haley and his inability to reveal his true emotions prevents him from seeing a new danger. Someone wants him dead and Galen has given him the perfect weapon, Haley.
Ms. Bernard begins a new series about a special alliance and friendship of men forged in the midst of imprisonment and torture. Each man is consumed by his own personal demons. Galen's journey from emotional cripple to ability to love is a captivating, erotic romance.
SUMMARY
Vengeance doesn't always turn out the way you planned.

First in a sexy new series of erotic passion set in Victorian London

Galen Hawke desires nothing but revenge against the woman who betrayed his dearly departed friend. Instead of mourning the loss of her fiancé, Miss Haley Moreland is merrily celebrating her upcoming nuptials to another man. Now, Galen has one mission: to seduce Miss Moreland and enslave her heart. And when she is completely his, he will destroy her.


Excerpt
Bengal, 1857

They'd just been voices in the dark to each other in the first few days. The familiarity of English accents and the simple relief at not being alone were stark comforts none of them had ever experienced. In an ancient pitch-black oubliette, unsure of their ultimate fate, they'd observed the rituals of introduction and exchanged names and shaken hands as if they were in the foyer of a music hall in Brighton and not standing ankle deep in muck in an raja's dungeon in the bowels of his stronghold.

Galen.

Michael.

Josiah.

Ashe.

John.

Darius.

Rowan.

Sterling.

Eight men of various walks of life, but their paths had led them each to India and now to this… And even without knowing the speaker, their personalities had almost immediately declared themselves and a unique alliance was formed.

"No one else in our travel party was taken, I think. But it happened so quickly, I can't be sure."

"How long have you been here?"

"I lost track, but not more than a few days. Four or five?"

"This is ridiculous. We're British citizens! Our kidnapping is not going to go unanswered by the imperial regiments or—"

"The regiments have their hands full of other duties than tracking every British citizen, I suspect." The interruption resonated with calm authority.

"What the hell is this place?"

"An old cistern, I think. The walls feel carved, as if chiseled out of rock and of course…" The sound of a boot being pulled from the wet kiss of the mud around it was unmistakable. "There's evidence of water."

"We'll not last in here."

"That may be the intent, unless you experienced a different welcoming committee than I did."

"Gentlemen," another man spoke, "we're facing two possible outcomes. One, we'll be killed immediately as a show of strength, or to please someone's taste for revenge and rebellion."

"Or?" One of them pressed as if asking about the odds of a game of whist.

"Or we need to figure out how to survive a long stay, considering our host's accommodations and hospitality."

The sound of a rat or some other subterranean inhabitant underlined his words, and the men unconsciously shifted to stand nearer to each other.

"Damn! I hate it when I'm only offered two choices and they're both unacceptable."

"As you wish, third option. The raj has eight beautiful daughters and each one of us will get to choose an exotic beauty for wife and live like princes in a penny novel."

"Now that is more like it!"

Soft chuckles broke out and the choking darkness was momentarily forgotten.

"We're going to die."

A long silence answered the words, until one of them summoned a reply. "Undoubtedly, but let's do our best to wait until we're grey old men sitting by a warm fire in England, shall we?"

"To hell with that! I'll have a warm wench astride my lap when I make my farewells! You may keep your dusty hearth to yourself."

"I will. Especially if you're going to pop off and scare the lights out of some poor dollie!"

The men laughed again.

"He's right. You'd better leave a few extra coins in your waistcoat to make it up to the poor creature."

"My God, how many coins cover that sort of thing?" They'd laughed even harder until the sound of metal on metal had ended their first "party". The door at the head of the steep tunnel entrance had opened, and a single torch had blinded them enough to make it easy for the guards to move in and start to remove them. A few had struggled, but were quickly overpowered with punishing blows from short weighted sticks that the guards carried. They'd been taken out through a labyrinth of dim passageways with stale air and damp walls. Each man's sense of direction was tested as the floors rose and fell, until none of them were sure that they were ten feet or ten thousand feet from the surface.

Finally, they'd been pushed into a four-chambered cell with musty straw on the floor and made to understand that the airless cave with its elaborate iron bars was, for now, home.

Half their number was chained by one wrist to the outer walls, and the others were unshackled. No pallets or provisions were evident, and when the guards closed the heavy door behind them, they took their torches with them and robbed the men once again of light.

Minutes passed in the cloying dark until at last, someone spoke.

"So much for playing cards to pass the time…"

And then they'd laughed until they'd cried.
Videos
---
What do you think about this review?
Comments
No comments posted.

Registered users may leave comments.
Log in or register now!