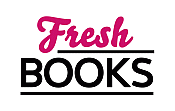 Hot, sizzling reads for July
Release, February 2010
by Beth Kery

Berkley Heat
Featuring: Genevieve Sauren; Sean Kennedy
336 pages
ISBN: 0425232719
EAN: 9780425232712
Trade Size
Add to Wish List

Purchase
"A sexy and beautifully intense story is about trust, friendship, love and betrayal."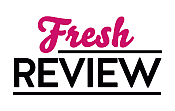 Reviewed by Mandy Burns
Posted February 12, 2010

Romance Erotica Sensual | Contemporary
Genny can't believe her multimillion dollar home is now a pile of ashes and her only option for shelter is the company penthouse. She has not stepped inside the security company she half-owns, which houses the penthouse, since her world fell apart three years ago. Grateful she remembers the security codes; all she can think about is taking a shower and getting some much-needed sleep. When she hears voices coming from one of the bedrooms, she's mesmerized by the haunting voice of a man she hasn't seen in years. Frozen in place, she watches him pleasure another woman, taking Genny back to that fateful night three years ago when she was the woman in his arms. She quickly decides to turn and run.
Sean has taken advantage of the option to become half-owner in Sauren-Kennedy Solutions Inc., an intelligence and security company, and helped it grow tenfold since he took over. One of the perks is the penthouse located in the building; easy to use when working late or when he wants to entertain women. He is in the middle of such entertainment when a noise catches his attention and his mind goes haywire -- it's Genny. Unfortunately, the position she sees him in is not ideal. When she takes off, the only thing he can do is get rid of his guest and go after Genny, hoping he can convince her to let him fix what's wrong between them. Three years of not talking to her, missing her and protecting her rushes at him; he decides quickly, never again.
This sexy and beautifully intense story is about trust, friendship, love and betrayal. A must-read that's absolutely perfect!
Learn more about Release
SUMMARY
From the author of Paradise Rules comes a story about an alluring woman-who learns that to understand desire, you have to let it run wild.

Genny loved her husband Max, but he lacked the sexual charge that was instead ignited by his business partner, Sean. Ruggedly handsome, Sean had a heart-stopping smile that made Genny weak. The more time they spent together, the stronger the attraction between them became. Then her husband offered to share her with Sean for one intoxicating night...

That night in the company penthouse, Max and Sean showed Genny the heights of ecstasy. But it was Sean who touched her very spirit, and one-on­one, they were red hot. But as Genny learns, there's a price to pay for such impulsive pleasure. What began as a night of forbidden desire spirals into a whirlpool of murder, sensual submission, secrets, and a scorching passion that threatens to consume everyone it touches.


---
What do you think about this review?
Comments
No comments posted.

Registered users may leave comments.
Log in or register now!