"A fascinating tale of the underwater world of Mer people interacting with humans."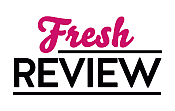 Reviewed by Kay Quintin
Posted January 16, 2010

Discovering he is the father of six-year-old Michael while also finding a beautiful naked woman sleeping on his boat, Logan Hardington is chasing both ends at the same time. Perplexed with what to do with the gorgeous homeless woman, Angel Tritone, he takes her in as Michael's babysitter. Only Michael knows Angel is a mermaid escaping from a shark.
Monitoring humans for the ocean Coalition, Angel intends to document her findings and return to Atlantis. This is until she falls in love with the human Logan. Sex eventually happens between them and is phenomenal and earth- shattering. Everything is surreal until Logan inadvertently discovers she is a mermaid and in a fit of incredulity and anger, throws Angel out. This sets in motion a horrible nightmare for Logan when Michael disappears at the beach while searching for Angel. Fantastic ocean experiences ensue for both father and son.
I truly loved this fantasy of the underwater life and incredible love between a human and a Mer. Judi Fennell has extraordinary imagination and has certainly used it in creating this exciting and colorful story. Her characters are wonderful, especially the gentle and beautiful Angel, whose inner beauty exceeds her outer. I would love to read more of Ms. Fennell's work.
SUMMARY
Mermaid Angel Tritone escapes a shark by jumping into single dad Logan Hardington's fishing boat. All his young son Michael wants for his birthday is a mermaid, and if his dad will only play his cards right, now he'll have one…
Angel wants to give Michael his most beloved birthday gift (a real live mermaid) while also getting to know his father and getting him to help her in her mission to stop humans from destroying the oceans. Logan has never met a woman who cared as much about the same things he does, and she's never met a man who understood her deepest commitment to humanity and nature. When an enemy of conservation shows up and tries to kill Angel, Logan has to choose between continuing the life he's known, or following the woman he loves to the bottom of the ocean…
The next two novels in Judi Fennell's mermaid series, a fresh, exciting, and different entry in romance fiction.
---
What do you think about this review?
Comments
No comments posted.

Registered users may leave comments.
Log in or register now!