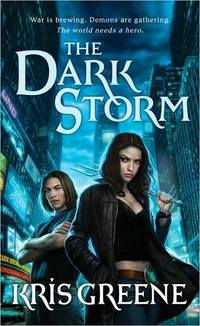 The Dark Storm, February 2010
Dark Storm #1
by Kris Greene

St. Martin's Press
Featuring: De Mona Sanchez; Gabriel
320 pages
ISBN: 0312944225
EAN: 9780312944223
Mass Market Paperback
Add to Wish List

Purchase
"Breathtaking paranormal adventure with many interesting conflicts and characters."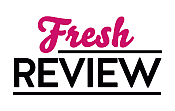 Reviewed by Vicky Gilpin
Posted January 16, 2010

Gabriel had always been told of legends about his family's involvement in a supernatural war of chosen Knights versus Demons, but he had never believed them. Now that a mystical weapon has physically and psychically bonded itself to him, leaving power-bludgeoned victims in its wake, Gabriel is more inclined to believe the stories his grandfather told. He had better: he has to fight the new infiltration of demons!
In THE DARK STORM, the first of a new series, the reader learns that the concept of race wars roiling beneath the surface of the human world refer more to the concepts of genetic connections and species relations than any mere differences of skin color. When one is fighting alongside a half-demon, and half-vampires fight for their places in the vampiric hierarchy, the human definition of "different" or even "friend or foe" fly out the window!
THE DARK STORM introduces a host of interesting conflicts and characters, leaving one breathless for the next installment in the series.
SUMMARY
Gabriel is a New York City college kid who loves to bury his nose in books, looking up stories of long-dead cultures, lost languages, and forgotten legends. He never imagined one of those legends would come looking for him—until a tough-talking girl named De Mona Sanchez thrusts an ancient weapon into his hands...and recruits Gabriel in a dark epic war he was born to fight.
Banished centuries ago by warrior knights, a demonic army is storming through a dimensional rift into our world. Stalkers are prowling the streets. Corpses are rising up to fight. And Gabriel—a descendant of one of the original warriors—has no choice but to drop his textbooks and start kicking demon butt alongside his new friend De Mona…who has a few secrets of her own. If Gabriel fails, humanity loses. If war is hell, this is hell on earth…
---
What do you think about this review?
Comments
No comments posted.

Registered users may leave comments.
Log in or register now!