"". . . is a dual love story with four great characters plus a dog -- and spiders and mice.""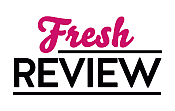 Reviewed by Betty Cox
Posted January 2, 2010

When she was a teenager, singer Dakota Dunn was America's Pop Princess. Now, in her mid-twenties Dakota needs an adult persona or will be just another "whatever happened to - - -?" She has not been getting any inspiration in LaLa Land for new songs and/or personality and decides to go to her last remaining asset, Willow Creek Marina and fishing retreat in Tennessee.
Ex-bull-riding champion, cowboy Trace Coleman has been hired by Dakota's parents to manage the marina. Trace's injuries have side-lined him, perhaps permanently, and he just wants to be left alone to lick his wounds. When Dakota shows up, Trace is not a happy camper. There isn't a cabin that is cleaned up for her, since she arrived with no notice, and she is afraid of spiders and mice, and both species are sharing her cabin.
Sierra has been the cook at the lodge for years. Raised motherless with several rowdy brothers, she has always been just one of the boys. When Sierra learns that Dakota wants to go into the country and western field, Sierra makes her a deal -- if Dakota will teach her to be more "girly," Sierra will help Dakota take off her smooth edges. Sierra has been in love with the fishing guide, Grady Green, for years and wants him to see her as a woman. Needless to say, Sierra gets more out of her lessons than Dakota as this city-gal just doesn't know how to let her hair down.
LuAnn McLane always offers plenty of humor and sex in her popular stories and HE'S NO PRINCE CHARMING is definitely replete with both. There are numerous situations that leave you laughing out loud, and a few that leave a big lump in your throat. This is a dual love story with four great characters plus a dog -- and spiders and mice. Ms. McLane's fans and new readers alike will get their money's worth out of this delightful tale.
SUMMARY
At sixteen, Dakota Dunn was America's Pop Princess. Now twenty-five, she's all grown up—and definitely washed up. She decides to head to her parents' lakefront retreat in Tennessee, fixing to write songs and transform her image from squeaky clean to kickin' country.

Turns out her folks have handed things over to sexy, if cranky, cowboy Trace Coleman—a former bull riding champion benched by injuries. He's none too happy about Dakota's arrival—and makes no secret of it. But though Trace is rough around the edges, Dakota feels a pull of attraction she can't quite shake. For all his brooding, Trace has an animal magnetism that may just lead Dakota to dig in her heels and hold on tight...


---
What do you think about this review?
Comments
No comments posted.

Registered users may leave comments.
Log in or register now!