"This reissued book is a totally captivating and amusing envisioning of the legend of Camelot."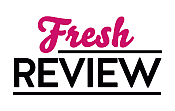 Reviewed by Paula Myers
Posted January 2, 2010

Tessa St. James is an English professor thoroughly tired of the myths surrounding Camelot, so when she meets Wizard Extraordinaire Merlin, she's skeptical. Stunned and a bit put-out by Tessa's lack of faith and overall demeanor, Merlin decides to teach the non-believer a lesson.
Stunned doesn't begin to describe Tessa's feelings when she's transported back to the Age of Camelot. When Merlin instructs Sir Galahad (fondly nicknamed Sir Hunk by a doubtful Tessa) to take Tessa along on his quest for the Holy Grail, the gallant knight refuses, believing it is no place for a woman. However, Tessa soon proves to Galahad she's unlike any woman he's ever met!
Victoria Alexander's BELIEVE is an amusing imagining of the legend of Camelot. Tessa is an amusingly strong heroine, steadfast in her beliefs even when the alternate reality is standing before her in the hunky form of the dashing Sir Galahad. Ms. Alexander's gift for dialog and fun sense of humor is evident throughout in the interactions between Tessa and both Merlin and Galahad. Merlin's girlfriend Viviane is one to watch, and the ending is more than satisfying. Fans of Victoria Alexander will enjoy this reissue of one of her earlier stories, if they didn't have the chance to read it before.
Learn more about Believe
SUMMARY
Tessa St. James thinks as little of love as she does of the Arthurian legend--it's a myth. But when an enchanted tome falls into the teacher's hands, she finds she must rethink her philosophy. Suddenly in Merlin's Camelot, Tessa will learn that the legend is nothing like she remembered.
---
What do you think about this review?
Comments
No comments posted.

Registered users may leave comments.
Log in or register now!