"Explore the past with a woman who uncovers more secrets than she ever imagined."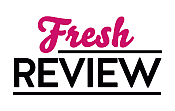 Reviewed by Viki Ferrell
Posted December 15, 2009

Tessa Harlow never thought of Los Ladrones, New Mexico as a hiking tour destination. At least not until her last tour ended in an unfortunate accident. A similar accident at the age of four had erased all her early childhood memories, but this recent accident is bringing them back in broken bits and pieces. Tessa needs to make peace with the loss of life in this unfortunate accident and also peace with her past.
Tessa works as a tour guide for Rambling Tours, based in California. Currently, she is recuperating at her dad's place in Santa Cruz from s broken arm and a nasty spider bite. However, she is antsy to get back out there to lead tours and comes up with an idea for a tour trip to Los Ladrones. She pitches this to her boss, and he sends her out for a week to investigate the possibilities. Tessa has another agenda in mind, as well.
Tessa was born in a commune near Los Ladrones in the early 1970s, during the hippie generation. She only knows what her dad, Sam, has told her about her life before she almost drowned in a river there. She wants to piece together the small glimpses that are coming back to her and maybe learn more about her years there.
One of the first people she meets in Los Ladrones is Vince Grasso. He does firefighting/search and rescue by trade. There are instant sparks between the two and they both want to see and explore more of each other. However, Vince is a widower with three little children and has issues of his own.
As Tessa explores the area, she also explores her past. She feels if she doesn't know where she has been, she won't know where she is headed in the future. Her dad is not encouraging her, telling her there are evil spirits in Los Ladrones. He also admonishes her to look forward, not back. But she learns there are many secrets here, secrets in which her life are intertwined.
You'll enjoying exploring the past with Tessa and learning the many secrets that unfold. Barbara O'Neal has masterfully woven local culture, the beauty of nature, her love of food and restaurants, and a little romance into this magnificent novel. And there is a bonus -- many fantastic recipes are sprinkled throughout its pages.
SUMMARY
In this spectacular new novel, Barbara O'Neal delivers a generous helping of the best in life–family, food, and love–in the story of a woman's search for the one thing worth more than anything.
At thirty-seven, Tessa Harlow is still working her way down her list of goals to "fall in love and have a family." A self-described rolling stone, Tessa leads hiking tours for adventurous vacationers–it's a job that's taken her around the world but never a step closer to home. Then a freak injury during a trip already marred by tragedy forces her to begin her greatest adventure of all.
Located high in the New Mexico mountains, Las Ladronas has become a magnet for the very wealthy and very hip, but once upon a time it was the setting of a childhood trauma Tessa can only half remember. Now, as she rediscovers both her old hometown and her past, Tessa is drawn to search- and-rescue worker Vince Grasso. The handsome widower isn't her type. No more inclined to settle down than Tessa, Vince is the father of three, including an eight-year-old girl as lost as Tessa herself. But Tessa and Vince are both drawn to the town's most beloved eatery–100 Breakfasts–and to each other. For Tessa, the restaurant is not only the key to the mystery that has haunted her life but a chance to find the home and the family she's never known.
---
What do you think about this review?
Comments
No comments posted.

Registered users may leave comments.
Log in or register now!