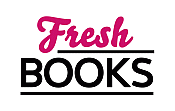 Summer reads begin in June!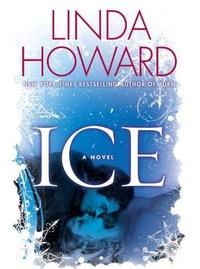 Ice, November 2009
by Linda Howard

Ballantine
Featuring: Lolly Helton; Gabriel McQueen
176 pages
ISBN: 0345517199
EAN: 9780345517197
Hardcover
Add to Wish List

Purchase
"The cold touch of death."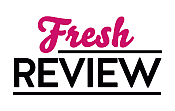 Reviewed by Jennifer Vido
Posted November 24, 2009

Gabriel McQueen is filled with joy this holiday season. Returning home to Wilson Creek, Maine from active duty, he is counting the minutes until he can hold his son in his arms. Being widowed at an early age has caused Gabriel to put up a protective wall around his heart. Never again will he be forced to lose the woman he loved. Once was hard enough. Twice is not an option.

Upon Gabriel's arrival, a dangerous ice storm is headed to Wilson Creek and the town is frantically preparing for its approach. Sheriff McQueen needs all the help he can get to ensure the safety of his people. So naturally, he enlists his son Gabriel to go check on a young woman named Lolly Helton who lives on the outskirts of town.

The former mayor's daughter has always thought she was better than most everyone else. Or at least that's what Gabriel has always believed. Without a doubt, these two polar opposites have never seen eye to eye. Being back in Wilson Creek is not Lolly's idea of having fun. Luckily for her, all she needs to do is settle her family's estate and then get back to living her life in Portland. Sadly, she has no love interest waiting for her at home. Perhaps one day she'll find that special man who will sweep her off her feet.

As Gabriel begrudgingly arrives at Lolly's home, he discovers two drug addicts holding her hostage. Kicking his military survival instincts into overdrive, he helps her escape only to be detected by the assailants. With only each other to rely on, this unlikely pair must brave the freezing, harsh ice storm in order to survive. Will they be able to make it out of the wilderness alive? Or will their stubborn wills be the driving force that causes them to perish?

ICE is the latest release by the superstar New York Times Bestselling Author Linda Howard. Just in time for the holidays, she pens a fast-paced thriller filled with fear, suspense, and lust. Without a doubt, ICE is the perfect gift for under the tree.
Learn more about Ice
SUMMARY
Gabriel McQueen has only just arrived home on holiday leave from the service when his county-sheriff father sends him back out again with new marching orders. A brewing ice storm, and a distant neighbor who's fallen out of contact, have the local lawman concerned. So he enlists Gabriel to make the long haul to the middle of nowhere, and make sure Lolly Helton is safe and sound. It's a trip the younger McQueen would rather not make given the bitter winter weather–and the icy conditions that have always existed between him and Lolly.
But there's no talking back when your dad is the town's top cop. And there's no turning back when night falls just as Gabriel arrives–and discovers that the weather outside isn't the only thing that's frightful. Spotting strangers in Lolly's home–one of them packing a weapon–is all it takes to kick Gabriel into combat mode. And his stealth training is all he needs to extract Lolly from the house without alerting her captors. But when the escape is discovered, the heat–and the hunt–are on. And the winter woods are nowhere to be once the ice storm touches down, dropping trees, blocking roads, and trapping the fleeing pair in the freezing dark.
---
What do you think about this review?
Comments
No comments posted.

Registered users may leave comments.
Log in or register now!