"This perfect romance is witty, fun and passionate."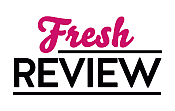 Reviewed by Mandy Burns
Posted November 13, 2009

Jason Roarke made a fateful mistake 300 years ago. He allowed himself to be seduced by a beautiful woman, only to find out she was the daughter of the very powerful wizard Vilnuis. To Jason's utter dismay, Vilnuis took out his revenge by casting a spell entrapping both of the lovers in separate paintings, living out a lonely existence until someone frees them from their prison.
As a vampire, the hunger Jason feels from not being able to feed properly is excruciating pain; but as a man, the loneliness is too much to bear. Jason's painting, Man Walking in the Moonlight, is now hanging in an art gallery where a certain woman has become fascinated enough with his image to give him hope that she may be the one to free him.
Karinna Adams enjoys art, but her feelings toward the unusual painting hanging in her favorite gallery is becoming borderline obsessive and starting to freak her out. She can stare at this particular painting for hours and every time she looks at it she sees something different. She wonders how the artist makes the scene seem so alive. The man on horseback captivates both her thoughts and her dreams, so when the gallery offers to let her take the painting home, she jumps at the chance. Then the unthinkable happens; the man looks at her, saying her name, writing notes asking her questions. The more she gets to know him, the more she wishes he were real.
IMMORTAL SINS is witty, fun and passionate. A perfect romance!
SUMMARY
Three centuries ago, vampire Jason Rourke succumbed to temptation with a wizard's lovely daughter - and that brief taste of pleasure earned him a powerful curse. Trapped within a painting, unable to quench the hellish thirst that torments him, Jason has given up hope of escape until Karinna Adams purchases the painting and unwittingly frees him. At first, Jason plans only to enlist Kari's help in navigating this strange new world so he can find and punish the wizard who entrapped him. But Kari's enticing sensuality and innocence incite a growing need in Jason to touch and taste her, to possess her utterly. For the gulf between them - and the danger that awaits - is nothing compared to a potent, primal hunger that will last for all eternity...
---
What do you think about this review?
Comments
No comments posted.

Registered users may leave comments.
Log in or register now!