"A totally yummy romance with lots of adventure and a devastating alpha male."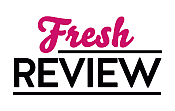 Reviewed by Suan Wilson
Posted November 11, 2009

Lady Phillipa Eddison loves losing herself in adventures within the confines of a book. Her family tolerates her lack of social skills and looks to her beautiful sister to pull Phillipa into society events. When Phillipa attends a book discussion of the late Captain Bennett Wolfe's novel on his African excursion, she doesn't expect to see him burst through the door demanding an explanation from their host.
Left to die by his partner, Bennett Wolfe returns to London for revenge. He finds in the months since he was declared dead, Captain Langley has been busy. Using Bennett's journal, Langley has published a wildly popular book on their excursion. He paints Bennett as an incompetent nincompoop. In order to restore his reputation and get monies for further expeditions, Bennett needs proof.
Phillipa is one woman who attracts his notice. She believes his claim of authorship and wishes to help him prove Langley is a fraud. When Bennett attempts to woo her, his lack of social skills becomes apparent with his unconventional courtship. Phillipa has two goals: find Bennett's journals and then turn him into a gentleman.
Ms. Enoch's dedication to Hugh Jackman says it all; romance and adventure with a devastating alpha male. Her inspiration colors my entire reading experience in an exceptional way. Jackman/Bennett, oh my! Drooling is so unbecoming when reading.
SUMMARY
How to tell if a man is an unrepentant rogue:
1. He has no patience for frivolous debutantes
2. He kisses you after a single dance
3. He makes you forget yourself and kiss him back . . .
After years away from London, Captain Bennett Wolfe is back—and alive, much to Society's surprise. Having been presumed dead, this rugged adventurer is now much sought after by every marriage-minded young woman . . . but Bennett only has eyes for the intriguing Lady Phillipa Eddison.
Phillipa would rather read than flirt, but she does know a thing or two about proper courtship rituals. A gentleman does not kiss a lady senseless, and he certainly does not bring his pet monkey when he comes calling. Lady Phillipa's ever been so scandalized . . . or tempted. She simply must teach Bennett some manners—before she succumbs to temptation as wild as the man who offers it.
---
What do you think about this review?
Comments
No comments posted.

Registered users may leave comments.
Log in or register now!