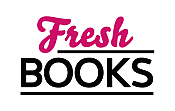 Kick off a new year with great reads!
"Load the shotgun, we're going to Wal-Mart"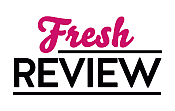 Reviewed by Loa Ledbetter
Posted October 24, 2009

Romance Series | Romance Paranormal | Fantasy Urban
Rose Drayton lives in East Laporte with her two younger brothers Jack and George, whom she is raising. She sends them to school, goes to work herself for a cleaning company, shops at Wal-Mart, and even has a seemingly nice guy, William, who wants to date her. So why is Rose so hesitant?
The Wood that Rose lives in is on the Edge, a place between two realms. On one side you have the Broken, what some would call normal reality, but Edgers see it as a place with no magic. On the other side is the Weird, will technology is replaced with magic. On one side you have an air force flying fighter jets, on the other side they would be flying a magical creature called a wyvern. On the Edge, folks who live there are a mix of both worlds. None are completely normal, nor are they full blooded magical either. They live with one foot in each world, never allowing the two to meet, never quite fitting in.
When blue-blooded aristocrat Lord Declan Camarine appears in Rose's yard, she fears he is another suitor who has come to claim her. Normally, the blue-bloods would have nothing to do with Edgers, but Rose is special. Rose's magic flashes bright white. This means her magic is extremely powerful, and makes her a catch for any family blood line. So ever since Rose first flashed white at sixteen, she has had to fight off suitors as well as kidnappers. For all she knows Lord Camarine with his perfect manners and devastating good looks was no better.
Declan, however, has come to the Wood chasing a more deadly quarry, one that might destroy not only the Edgers but all magic. As he and Rose work together to stop the evil threatening to destroy all they know, they come to find out that they are not so different after all, and the spark of attraction between the two may be just what the worlds need to survive.
ON THE EDGE is the first in a new series by Ilona Andrews. The world building is excellent, with well defined boundaries between the realms and a perfect balancing act in the Edge. Her characters are very distinct, such as with the young boys, so much that you can't help but care for them. I like how everyone has a hand in defeating the evil; it's not completely up to the hero and heroine. I look forward to the next book in this series.
SUMMARY
The Broken is a place where people shop at Wal-Mart and magic is nothing more than a fairy tale.

The Weird is a realm where blueblood aristocrats rule and the strength of your magic can change your destiny.

Rose Drayton lives on the Edge, the place between both worlds. A perilous existence indeed, made even more so by a flood of magic-hungry creatures bent on absolute destruction.
---
What do you think about this review?
Comments
No comments posted.

Registered users may leave comments.
Log in or register now!