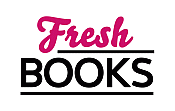 Best reads in December
"Another classic installment to this phenomenal, cutting-edge paranormal romance series."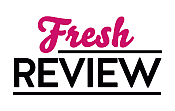 Reviewed by Mandy Burns
Posted October 22, 2009

Riley Jenson is totally exhausted; working for the Directoriate is a job she has finally embraced and they are completely taking advantage of her vampire and werewolf capabilities. As a vampire, she has night vision, incredible strength and speed; as a werewolf she has an uncanny sense of smell along with the ability to shape- shift into a wolf. She also has a few talents that don't fall under those categories, such as seeing souls of the dead and shifting into a bird, of all things. Riley is very thankful she doesn't require blood to survive like most vampires, and because of her inner wolf, she can walk under the sun during the daylight hours. This makes her indispensable; well that and the other powers she continues to develop due to the drug she was given while she was a prisoner at a lab.
Riley's current case is shaking up humans and vampires alike. Powerful vampires are being decapitated without a fight, which is odd since they can usually sense danger immediately. Unfortunately, this case is putting her into direct contact with her hated soul mate, Kye, who claims to be working on a missing-person case parallel to her own assignment. Kye is a killer. Riley can't stand who he is -- a man/wolf who must control everything, including her. His goal is to prove he can have her heart and soul by calling to her wolf, regardless of her own desires. Riley can only follow her own instincts, but she is torn because her heart solely belongs to Quinn, her vampire lover. She is in turmoil over both her professional and personal lives, which seem to be deeply connected. Which one will win? Her heart or her soul?
The Riley Jensen Guardian series ROCKS! Riley is one bad- ass heroine with a heart of gold. Keri Arthur never disappoints and always leaves me eagerly anticipating the next book. A classic, fabulous read!
SUMMARY
Part vampire, part werewolf, Riley Jenson knows what can happen when vamps don't play well with others. But she's never seen anything like this: a series of brutal murders surrounding the latest hot spot for vampire-human hookups—and the victims aren't just killed, they're beheaded. Now Riley is launching into action, toying with a seductive—and highly suspicious—club owner, and finding herself in the middle of another mystery: women being killed one by one, without a trace of violence.
For Riley, solving multiple cases—in a world going mad with human and vampire passions—would have been tough enough. Instead she has two jealous lovers on her hands: Kye Murphy, the amber-eyed werewolf who makes Riley's wolf blood howl—and Quinn, the cool, elegant vamp who has over a thousand years' experience at fulfilling women's desires. While she's busy juggling these two sexy beasts, Riley's detective work takes a stunningly violent turn. Finding a murderer is now a matter of life and death. Especially since the killer has long since found her . . .
---
What do you think about this review?
Comments
No comments posted.

Registered users may leave comments.
Log in or register now!