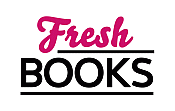 December's Must-Reads: Top Books to Close Out the Year with a Bang
"A delightful collection of short stories about small-town living where everyone feels safe and secure."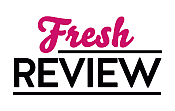 Reviewed by Kay Quintin
Posted September 16, 2009

Women's Fiction Contemporary | Romance Anthology
The quaint little town of Mossy Creek houses many wonderful, warm "Creekites" as well as their delightful little critters. The owner of a coffee and bakery shop adopts a tiny Cairn Terrier to rid her shop and home of mice. A child begins speaking after an attachment to a newborn puppy stranded at birth when the momma dog dies and is rescued by the town's oldest canine resident. A widow sets up a Nanny-cam to discover her jewelry thief, who turns out to be her own beloved cats. A new mother achieves lowering her blood pressure when she adopts a stray mother cat and her newly born kitten. A sassy parrot has the vocabulary to rival any actor on stage with word and song. This sleepy little town consists of warmhearted residents dedicated to each other like one big happy family and their wholesome family life in this rural community.
I found CRITTERS OF MOSSY CREEK a delightful collection of short stories about small-town living where everyone feels safe and secure. The "critters" in the story are not merely pets, but family members. I loved having the perspective from the animals' minds as they become the masters and their keepers, the servants. Many of the residents are specifically portrayed in the story because of their unusual circumstances with their pets. This is the seventh book in the Mossy Creek Hometown series. I enjoyed reading the funny and amusing accounts of Mossy Creek, its residents and especially it's very unusual critters.
SUMMARY
Springtime brings thoughts of love to people all over the world, and Creekites are no exception. Although love to Creekites isn t necessarily romantic. Take, for example, how they feel about their pets. Dogs, cats, birds, and fish take center stage as we once again see how the Southern half lives. Your favorites are back and in just as much trouble as ever. Amos and Ida are still circling each other s wagons. Sandy Crane has a little Faith. Jayne Reynolds emerges from widowhood to take a long lingering look at Mossy Creek s Bubba Rice. Ed Bailey and his beloved dog Possum, Lil Ida Hamilton, Peggy Caldwell and others will make you laugh and cry at human and animal antics. Cat heists. Fish ponds. Bird nappings. Don t miss the fun with Critters of Mossy Creek! Welcome To Mossy Creek!The funny, heart-warming Georgia mountain town whose slogan is Ain t goin nowhere, and don t want to. A few years ago, BelleBooks partners Debra Dixon, Deborah Smith, Sandra Chastain, Virginia Ellis, Donna Ball and Martha Crockett veteran authors with more than 100 romance and women s fiction books to their credit at major publishers decided to create a collective novel about a whimsical Appalachian town. Each author picked several characters to shepherd through the stories, and voila! A collaborative book was born. The series launched with MOSSY CREEK, followed by REUNION IN MOSSY CREEK, SUMMER IN MOSSY CREEK, BLESSINGS OF MESSY CREEK, A DAY IN MOSSY CREEK, AT HOME IN MOSSY CREEK, and now, in September 2009, CRITTERS OF MOSSY CREEK. Each book features the regulars plus a sterling group of outside authors. Mossy Creek contributors include bestselling novelists Sabrina Jeffries, Anne Bishop, Sharon Sala, Patti Callahan Henry and many more. The series has garnered glowing reviews, book club, large print and mass market sales, and a devoted fan base who eagerly await the next book. In November 2009 veteran Mossy Creek author Carolyn McSparren begins a spin-off Mossy Creek mystery series: THE MERRY ABBOT CARRIAGE DRIVING SERIES, with Book One: CART BEFORE THE CORPSE.
---
What do you think about this review?
Comments
No comments posted.

Registered users may leave comments.
Log in or register now!