"Mystery & romance add to this terrific action/adventure tale with enough twists & turns to truly excite."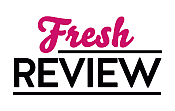 Reviewed by Katherine Petersen
Posted September 16, 2009

Fiction Adventure | Historical
After a university committee rejects Dr. Nina Wilde's proposal for a research project to find the long-lost Atlantis, she finds another benefactor in Norwegian philanthropist Kristian Frost. But Nina is in danger before she even meets him in person from associates of Gianni Qobras, a man determined that any secrets of Atlantis should remain hidden.
Undeterred, Kristian Frost funds the project that sends Nina, bodyguard Eddie Chase and Frost's daughter, Kari, on a world-wide adventure that takes them from places as widespread as Iran and Brazil. But wherever they go, danger follows closely, and just staying alive requires all their skills, let alone finding and interpreting secrets of a long-lost people. From the falling ceiling in a temple to a gunfight on a train to being trapped underwater with no communication, the three face dangerous situation after dangerous situation. Even when they think they're a few steps ahead, Qobras and his men appear out of nowhere. Is someone tipping them off?
Andy McDermott has written a terrific action/adventure story in THE HUNT FOR ATLANTIS, the first in his series of novels first published in Great Britain. Reminiscent of Clive Cussler, the actions starts almost on the first page and doesn't stop until the end. For those who don't like violence in books, or who don't wish to lose count on the number of bodies, I recommend steering clear of this one. For readers who thrive on excitement and nail-biting adventure, McDermott's tale is akin to the best amusement park thrill ride. Granted, one must suspend disbelief and go with the flow in a few situations, such as when a motorcycle is ridden out of a flying plane. We get to know the characters enough to care about them, and McDermott's dialogue is realistic and witty. He includes elements of mystery and romance in this action-packed tale, and the plot has enough twists and turns and life-threatening moments to keep the any reader up late into the night. I can't wait to read the next installment in his series.
SUMMARY
Following in the tradition of Clive Cussler and Matthew Reilly, Andy McDermott takes us a roller-coaster ride in search of the legendary Atlantis.
Archaeologist Nina Wilde believes she has found the location of the lost city of Atlantis and now she wants the opportunity to prove her theory. Someone else though wants her dead! With the help of ex-SAS bodyguard Eddie Chase and beautiful heiress Kari Frost, Nina faces a breakneck race against time around the world, pursued at every step by agents of the mysterious -- and murderous -- Brotherhood of Selasphoros.
From the jungles of Brazil to the mountains of Tibet, from the streets of Manhattan to the depths of the Atlantic Ocean, the hunt for Atlantis leads to a secret hidden for 11,000 years -- which in the wrong hands could destroy civilization as we know it...
---
What do you think about this review?
Comments
1 comment posted.
Re: Mystery & romance add to this terrific action/adventure tale with enough twists & turns to truly excite.

Sounds like a grat read! Looking forward to it!
(JoAnn White 8:59am November 2, 2009)
Registered users may leave comments.
Log in or register now!