"Intriguing storylines and incredible characterization make this series totally fantastic."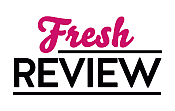 Reviewed by Mandy Burns
Posted August 11, 2009

Romance Paranormal | Romance Erotica Sensual
Feral Warrior Paenther and his comrade, Foxx, follow a lead into the mountains looking for their fellow warrior, Vhyper, who they are sure is enthralled and controlled by a dangerous enemy. While stopping at mini-mart for a pit stop, Paenther notices the most enchanting female he has ever seen. She quickly tempts him to follow her into the woods. His past torture session with a treacherous mage (witch) makes him leery of all women, so he keeps his female relationships simple with no strings attached. However, his quick response to this beauty inspires him to take a leap of faith. Unfortunately, that leap proves to be the one thing that could destroy him.
Skye's ability to call animals and the power it creates is one of the main reasons why she's chosen for the rituals that have been part of her life since she was eight. Her choices have always been made for her, which leads her to believe she's unable to make her own decisions. She is asked to perform a mission that she is skeptical to complete, yet she knows her task is one she will enjoy, if not just a little bit for herself. She must seduce and enthrall a Feral Warrior and lead him to the caves, so a powerful mage can use their passion to create enough energy to release a dangerous demon from his prison in the ritual blade. Can she go against her nature and destroy the Black Panther?
PASSION UNTAMED is as hot and sexy as the title suggests. The intrigue and characters in this series are absolutely incredible. I am totally hoping to hear Jag's story next; his character makes me laugh out loud.
SUMMARY
Though the Mage witch Skye has a gentle heart, demonic forces have enslaved her, forcing her to kidnap Paenther, a powerful and dangerous Feral Warrior. Even chained and naked, Paenther is a cunning prisoner who seduces her, body and soul, turning captive into captor.
Paenther's pride demands revenge against the enchantress who emerged from the deep woods like a sensual vision and enthralled him, even as she makes his body burn with passion. Despite his fury over her treachery, Skye's gentle beauty calls to his soul, calming the wild chaos within him, and stealing his heart.
But when evil threatens, Paenther and Skye's only chance at survival is to trust in one another…and the power of love.
Excerpt
Chapter 1
Paenther fought his way back to consciousness like a man hacking a path through a fog–shrouded jungle. Little by little, he parted the misty enchantment that encased his brain, impressions flying at him through his senses. Cold, rough stone dug into the bare flesh of his back as he lay with his arms pulled taut above his head. He flexed his muscles and tried to move, but harsh metal bit into his wrists as the sound of chains clanked against the rock.
Icy disbelief clawed through his mind. His pulse began to race.
He was chained. Naked.
Finally, finally, his vision tore free of the enchantment. His eyes snapped open and he stared around him at the unlikely sight. He was alone.
In a cave.
High above him, dozens of dagger–like stalactites dripped from the roof. Floating around them were small flames encased in luminescent bubbles. A sight he hadn't seen since Ancreta's dungeon. A sight that filled him with cold dread.
Mage lightwicks.
He fought against his bonds in furious desperation as he struggled to remember what had happened.
The beauty. Innocence and wisdom shining from eyes the color of a summer sky. He'd buried himself inside her and found a passion and release more intense, more incredible, than any he'd ever known. Until, at that moment of raging perfection, she'd revealed herself to be Mage and he'd felt the net of enchantment snare his mind.
The memory stopped his breath, cramping his guts. For the second time in his life, he'd been captured by a Mage witch.
Fury charged through his body, a yell of denial roaring through his head as he struggled to free himself. This couldn't be happening. He had not fallen into another Mage trap! He'd barely survived the first one.
Goddess, he had to get out of here.
He studied his cage with a strafing gaze. It appeared to be a room, an uneven room roughly fifteen by fifteen feet, with a steel door that had been left open. Through the doorway, he glimpsed more stone, telling him he was probably in one of the extensive caverns that riddled the Blue Ridge. The air was damp and cool, but he barely felt the chill through the rage boiling his blood.
The rock slab beneath him appeared to be high off the ground, yet attached to the wall like some kind of wide, natural shelf. The wall curved just enough to shield him from the mineral–laden water dripping from the stalactites into the puddles on the floor.
As he tipped his head back to look behind him, he caught the odd sight of a shower head sticking out of the rock. Plumbing? Was this actually the Mage stronghold, then, and not simply a prison?
He turned to look the other direction behind him, and froze. Hanging from wooden hangers, from a single peg on the wall, were three softly colored dresses in a shape–less, long–sleeved style he recognized all too well. Hers.
Fury ripped through his mind as he remembered, in painful clarity, lifting the hem of one of those soft, worn dresses and sliding his hand beneath to encounter only warm flesh and damp heat. A heat the witch had invited him to drive himself into. He had, and it was an act he'd regret for the rest of his life.
He wondered just how long that would be, now.
Ice congealed in his heart. His muscles corded as he fought the chains with every ounce of strength he possessed until his skin was damp with sweat and his wrists slick with blood. Yet he accomplished nothing. He was pinned fast, his arms trapped above his head, his legs spread and tethered.
Ah, goddess. If only you'd stopped me. No fate could be worse. He'd have sold his soul to have escaped this.
Heaven help him. His soul was probably the very thing the witch wanted. To finish what Ancreta had started all those years ago – tearing him loose from his animal once and for all.
---
What do you think about this review?
Comments
1 comment posted.
Re: Intriguing storylines and incredible characterization make this series totally fantastic.

I haven't started the series yet and here comes another one?
It sounds great!
(Diane Sadler 9:21am August 12, 2009)
Registered users may leave comments.
Log in or register now!