"An extraordinary adventure into the supernatural world where political intrigue runs rampant."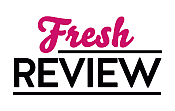 Reviewed by Paula Myers
Posted August 11, 2009

Dayna Sterling loves her job as a research assistant, loves the work, her co-workers, and especially, the ordinariness of the human world. She fits in living in Phoenix like she never had growing up in Covenhaven. T.J. McAllister is a Tracer sent by the InterAllied Bureau to bring cusping witch Dayna home for the mandatory witch training. Untrained, Dayna could cause more havoc than she does as a witch not in control of her abilities. Something unexpected occurs when T.J. gives her an amulet to bind her; it becomes a part of her and binds her, in fact, to T.J.
T.J. and Dayna are reluctant, to say the least, to follow through with what appears to be their destiny. Dayna left Covenhaven years ago, unwilling to be a part of the community as a failed witch. As a rebellious teen, she'd never been able to get a handle on her powers and had opted to move to Phoenix to live among humans. Now, with the mandatory witch training classes required of all cusping witches, she's forced to return to "school" with the same witches who made her high school years hell. T.J. has his own destiny to fulfill, and he's not going to let his attraction to Dayna stand in the way.
Something is going on in Covenhaven; something sinister, threatening the relationship between the human and paranormal worlds. T.J. is bound to protect his world, and Dayna needs to discover her true abilities before it's too late for everyone. In the end, their very existence will depend on whether or not they can trust one another and the power they create as one.
Lisa Plumley's MY FAVORITE WITCH is a fantastic adventure into the supernatural world where political intrigue runs rampant among the paranormal inhabitants of Covenhaven. Beautifully layered plot lines are intricately woven together with wonderfully intriguing characters. Dayna's agony at having to relive her high school years in witching classes is both hilarious and painful. T.J. is a hero torn between his destiny in the paranormal world and trusting a woman he's just met. The relationship between these two characters is erotically charged and entertaining. This is the first novel I've read by Ms. Plumley, but without a doubt it will not be my last!
SUMMARY
Dayna Sterling's always been betwixt and between. Born in a desert town populated by witches and blissfully ignorant humans, Dayna had magic, but no clue how to handle it. So she left to forge a workaday life among ordinary Joes. Which is fine, really - until the day one most extraordinary Joe turns everything upside down...The assignment is simple. Trace the runaway witch; bring her home for compulsory 'cusping' training. So why does Dayna set T.J. McAllister's half-warlock blood buzzing? Maybe it's the bonding spell that spontaneously connects them. Or the fact that T.J.'s powers go wonky whenever he's around Dayna. In any case, the attraction is making it damn hard for T.J. to accomplish his most important mission: prevent a dangerous uprising by locating a powerful witch prophesied to help him. She could be anywhere. She could be closer than he thinks...
---
What do you think about this review?
Comments
1 comment posted.
Re: An extraordinary adventure into the supernatural world where political intrigue runs rampant.

I love paranormal books and witches are up there with the best of them
(Diane Sadler 9:23am August 12, 2009)
Registered users may leave comments.
Log in or register now!