"Lost love, murder and a mysterious ring with magical qualities make this story a winner."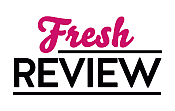 Reviewed by Suan Wilson
Posted August 3, 2009

Noted paleontologist Christine Sommers believes her peers will disregard her gender and give her the position of team leader on the next dig. Instead, they bypass her, relegating her to teaching young women with no prospects. Christine has no time to mourn her loss when she receives another enticing proposition from Erik Boughton, the Duke of Sedgwick. She and Erik share a past history as lovers who were too young and too foolish. Now Erik offers her a chance to prove her theory with a dig on his Scottish property.
The world has not been kind to Erik. He lost his first wife to scarlet fever after only two weeks of marriage. His second wife disappeared under mysterious circumstances that made him the prime suspect in her death. But there was no proof of his guilt. The infamous Sedgwick curse has people believing Erik will die soon, leaving no heir. Erik takes one look at Christine and old memories swamp him. He offers her the chance to find answers in her professional quest. The only requirement is she must wed him.
Christine gives Erik different perspectives on old and new situations. She challenges him on his unwillingness to involve his heart in all aspects of his life. Christine was never predictable and that has not changed. Vulnerabilities are exposed and sacrifices must be made if they can have any future together.
Ms. Thomas's books are always a treat! They always surprise me by taking me into unexpected places with unusual characters who capture my imagination. BEAUTY AND THE DUKE is no exception. Ms. Thomas delves into paleontology, lost love, murder and a mysterious ring with magical qualities. Readers will add another Melody Thomas novel to their keeper shelf.
SUMMARY
The face he shows the world is not the face she sees. . .
Once, ten years ago, they were young lovers, sharing sinful touches and desperate ecstasy. But he was bound by his promise to wed another. Since that fateful time, Christine Sommers has grown into a headstrong beauty, the kind of woman who thinks nothing of daring travels to the ends of the world. But for all her achievements, Christine has never found anyone who makes her heart race the way Erik Boughton once did.
Since that fateful time, Erik Boughton, the Duke of Sedgwick, has become something of a beast, at least according to the gossips of the ton. They say that he's cursed, that any woman who shares his bed will meet an untimely end. But when he comes to Christine, desperate for her help to preserve his family and his title, she does not fear the devil duke. Enthralled by his ravenous desire, she would give him anything he wished, even her body . . . and her heart.
---
What do you think about this review?
Comments
No comments posted.

Registered users may leave comments.
Log in or register now!