"Another intriguing addition to this incredible paranormal series."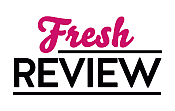 Reviewed by Mandy Burns
Posted July 13, 2009

All of the Feral Warriors were able to free their souls from their clones after the battle with the crazy witch Zaphene, except Tighe. His clone escaped their wrath and is now loose on the human population, creating havoc by becoming a serial killer; a killer who looks just like Tighe. If Tighe doesn't find the other half of his soul, he will die and leave the fighting to all of his fellow warriors. To Tighe's dismay, he is seeing visions of the murders, which helps him narrow his search. However, up until the last murders, the visions were coming from another's eyes. Now Tighe needs to locate the woman holding his visions, or he will lose his soul forever.
As an FBI agent, Delaney Randall is involved in dangerous and exciting situations. She is tracking a killer who leaves no evidence behind but leaves dead bodies everywhere. Delaney finally gets a break by finding the killer near his last destruction. Unfortunately, she comes face to face with him. He doesn't kill her, but instead bestows a special, horrifying gift; the gift of seeing his murders through his eyes. The episodes are painful, and though they are extremely confusing, they give her clues to where this killer might be. Delaney will never forget the man's face, so when he shows up claiming he really isn't the killer, she's not sure what to believe.
OBSESSION UNTAMED is the second book in this exciting new Feral Warrior series. This installment has intriguingly passionate characters and the continuing storyline has enough intrigue and action to keep me from putting the book down. An awesome series!
SUMMARY
Every time she closes her eyes, Delaney Randall suffers another nightmare. A brutal serial killer has found his way inside the tough, take-no-prisoners FBI agent's head. Now she lives the murders through his eyes, from his deadly approach, to his victims' screams. Until the night he breaks into her apartment and she fears she's going to be the next to die. But the man who snatches Delaney from her home isn't the murderer. He's Tighe, a dangerous Feral Warrior who needs her and her visions to stop the rampages of a creature as inhuman as he is evil. Tighe has little use for humans, but as he and Delaney join forces to track the dark fiend, he falls for the intense beauty and becomes wild with an obsession as untamed as his heart.
Excerpt
"I'm not getting married without underwear. Or without my gun. Not with wild animals on the loose."
Tighe took a step toward her, his mouth compressing dangerously. "You'll do whatever I tell you to do."
Delaney threw the gown on the floor. "Go to hell."
He lunged for her, grabbed her arm, and hauled her roughly against him. "I don't like this any better than you do, but it's either bind yourself to me or die. I gave you the choice already. You chose this. You chose me."
"I was delirious."
His jaw went hard as he released her with one hand and flicked open a switchblade three inches from her face.
"It's not too late to change your mind." The tightness of his mouth spoke of barely leashed violence, but in the agitated flutter of those angel wings in her head she sensed an unhappiness as raw as her own. He was being forced to tie himself to a woman he didn't love.
No, not forced.
He could have let her die.
Her fury ebbed as her heart began to ache for him almost as much as herself. "Would you really kill me?" she asked quietly. She already knew the answer.
The anger drained out of him as he retracted the blade and shoved it back in his pocket.
"No." He released her along with a sigh that echoed with pain. "But if you won't go through with this, I'll have no choice but to step aside while someone else does. The survival of our race is too important." He shook his head. "Not just to us. If we die, there will be no one left to keep the Daemons from returning. Imagine thousands of creatures terrorizing the human population. Creatures worse than my twin. A dozen times worse."
She shuddered and stared at him, her mind struggling to accept round after round of evidence that the world was so much more complex than she'd thought. "So I really don't have a choice?"
His mouth turned rueful. "You really don't."
"But you do. A human death can't mean that much to you. Why bind yourself to me when you could have let me die? When you don't want me?"
His mouth turned up in a wry half smile. "Who says I don't want you?"
---
What do you think about this review?
Comments
1 comment posted.
Re: Another intriguing addition to this incredible paranormal series.

So this is the second book in this series, the first looked very interesting and so does this one
(Diane Sadler 6:18pm July 16, 2009)
Registered users may leave comments.
Log in or register now!