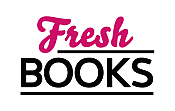 Summer reading in July you need to start
"Four characters tell this tangled tale of love from their own unique perspectives."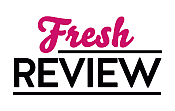 Reviewed by Viki Ferrell
Posted July 13, 2009

Ella Stuart thinks she has it all! She's very confident in herself, is a respected pediatrician with a gorgeous, loving, devoted husband, and is in an eight-year affair with a man she adores. The routine of her life could not be better. Ella's lover enjoys their somewhat odd arrangement, as well. William Ashfield is married (but not happily) with children and feels safe in the fact that Ella will never want anything more from him than an occasional evening together.
Beth Ashfield is William's somewhat deranged wife. Beth is struggling with manic depression and emotional instability. William's entire married life has been a rollercoaster, sometimes very out of control. Beth alienates her three children and William, but that alienation and her illness has had the greatest effect on Caitlin, their 17-year-old daughter. Caitlin is the only one of their children still living at home and takes the brunt of the responsibility for seeing that her mother doesn't hurt herself, or anyone else, during her many mood swings.
Except for Beth's instability, all is right with Ella and William's affair -- until Jackson, Ella's husband, suddenly dies. It turns Ella's world upside down and puts William in an uncomfortable position. He now fears that Ella will want something more permanent with him, and he cannot give it to her. Add to that the fact that Caitlin finds out about the two of them and confronts Ella. They are all living lies and pretending their lives are something they are not. Will any of them ever find true peace?
Each of these four characters tells the story from their own perspective, and sometimes that perspective can be very different. They discover how interwoven their lives really are in this fast-paced, interactive story of love and relationships. Will Ella, William, Beth and Cate learn that sometimes you have to let someone go if you really love them? ONE GOOD AFFAIR is a great read. It is set just outside of London, but you will travel with William and Ella to New York, with Cate to Paris and with Beth to Rome in search of answers, true love and happiness.
SUMMARY
With her gift for "surprising emotional honesty…[and] an impressive ability to get inside the heads of [her characters],"* Tess Stimson grips readers with this internationally bestselling novel of six lovers, two marriages, one affair—and what happens when a lifetime of secrets begins to unravel.

Ella Stuart is a pediatrician with a fulfilling career and a marriage any woman would envy. William Ashfield is a devoted husband, a good father, and a successful businessman. Beth Ashfield married the love of her life and loves him still, but the light inside her is going out and she has one last chance to rekindle it. And Cate, Beth and William's brilliant but troubled teenage daughter, is trying to negotiate the rough waters between adolescence and womanhood. But when tragedy strikes, the repercussions spiral through all of their lives—and in an instant, nothing will ever be the same. Now Ella, William, Beth, and Cate will discover that trying to have it all might be keeping them from the very thing they each want most….

With sharp wit and moving honesty, Tess Stimson has written a brazenly unsentimental yet deeply felt novel of hearts gone astray that somehow keep the faith—even when everyone seems to be cheating.

*Publishers Weekly
---
What do you think about this review?
Comments
No comments posted.

Registered users may leave comments.
Log in or register now!