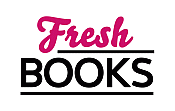 Spring for these books in March
"The Dead Can Tell Their Secrets"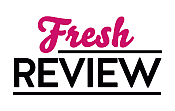 Reviewed by Stacey Hayman
Posted June 22, 2009

Adelia, her daughter Allie, her nurse Gyltha, and her Arab protector Mansur, begin their next adventure with the providential appearance of Lady Emma Wovercote. Lady Emma wants Adelia to keep her Champion, Master Roetger in good health using the medical training her parents gave her. Roegter is representing Lord Philip, who's only two, in Trial by Combat. When Roegter wins a fight it is meant to prove Pippy's the true Wovercote heir and should be respected as such. Injured during a successful battle, giving Adelia a welcome challenge, Roetger's experimental treatment is just begun when King Henry II sends an armed guard to fetch her, and her party, to him. King Henry has an important job for his Mistress of the Art of Death. He wants Adelia to prove two skeletons found in the aftermath of Glastonbury Abbey's fire are the remains of King Arthur and Queen Guinevere. If Henry can claim the certain death of the legendary Welsh King Arthur and his Queen, rebels in his Kingdom would stop clinging to the hope that Arthur would rise to their aid. But Adelia can't agree to identifying the remains as Arthur or anyone else, she will only agree to check that the skeletons are not from a more recently deceased person.

Traveling to Glastonbury, the group are set to lodge at the most habitable inn and hope to find word of Lady Emma and her entourage. Lady Emma was headed for Wovercote Manor near Glastonbury, but when they stopped at the Manor the Dowager Lady Wovercote told Adelia she had received no guests. Could Emma, Pippy, and Roetger have fallen victim to the local band of highway thieves? While continuing to make enquires about her dear friend, Adelia and Mansur go to work on the remains at the Abbey. Adelia is almost sure from the start these bones are not old enough to belong to Arthur or his Queen, but her determination to discover their true identities almost costs Adelia her life. Can Adelia find the truth behind the secrets of the Abbey, can she find her missing friends, and can she please the King well enough that this time he may let her return home to Salerno? And would she truly want to leave the Englishman she loves?

There's so much going on in this book and it's all so rich in detail, there's almost no satisfying way to describe each of the story lines. The historical medical facts, the legal changes King Henry II initiated, and the impact of secular life in religious orders are just the tip of story lines iceberg. There's also how being a woman or being from a different country create waves or Adelia's illegitimate child and the father who may be out of reach now that his been made a Bishop, also add to the mix.

After reading this book, you'll be a fan for sure. This is the third book in the Mistress in the Art of Death series but a reader can start with GRAVE GOODS and not be lost. Just be aware past choices effect the current status of characters, so it you might want to read them in order.
SUMMARY
Combining the best of modern forensic thrillers with the drama of medieval fiction, New York Times–bestselling author Ariana Franklin returns with the third title in the Mistress of the Art of Death series.

England, 1176. Beautiful, tranquil Glastonbury Abbey— one of England's holiest sites, and believed by some to be King Arthur's sacred Isle of Avalon—has been burned almost to the ground. The arsonist remains at large, but the fire has uncovered something even more shocking: two hidden skeletons, a man and a woman. The skeletons' height and age send rumors flying—are the remains those of Arthur and Guinevere?

King Henry II hopes so. Struggling to put down a rebellion in Wales, where the legend of Celtic savior Arthur is particularly strong, Henry wants definitive proof that the bones are Arthur's. If the rebels are sure that the Once and Future King will not be coming to their aid, Henry can stamp out the insurgence for good. He calls on Adelia Aguilar, Mistress of the Art of Death, to examine the bones.

Henry's summons comes not a moment too soon, for Adelia has worn out her welcome in Cambridge. As word of her healing powers has spread, so have rumors of witchcraft. So Adelia and her household ride to Glastonbury, where the investigation into the abbey fire will be overseen by the Church authorities—in this case, the Bishop of St. Albans, who happens also to be the father of Adelia's daughter.
---
What do you think about this review?
Comments
No comments posted.

Registered users may leave comments.
Log in or register now!