"Imagine the terror of having to do unimaginable, despicable acts against your moral compass."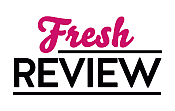 Reviewed by Sabrina Marino
Posted June 10, 2009

Shea Monroe does not know her own name. She has no past, no memories to recall. A Last Chance Rescue operative, Shea had taken some time off to go undercover to kill the man responsible for her husband's death. Unfortunately, her plan failed and Donald Rosemount captured her. Using a cocktail of drugs, he has robbed her of all knowledge of her life. She lives to please and obey this demented man, doing exactly the heinous acts she tried to stop as an LCR operative.
Ethan Bishop left LCR employment over a year ago, when an operation with Shea, the love of his life, and her husband, Cole, went horribly wrong and Cole died. Ethan had pushed Shea into his best friend's arms. He thought Cole to be a better man than himself, and Shea deserved the best. Now LCR has informed Ethan that Shea has gone bad and only he will know if her actions are done out of duress or her free will. Ethan's orders are to bring Shea back to headquarters for punishment -- or treatment.
In the middle of the night, Ethan breaks in, takes out a few of Rosemount's men, and grabs Shea, but not before she shoots Ethan. After a chase and a missed pick-up from LCR, the wounded Ethan is forced to carry Shea through the jungles of Mexico. Shea starts going through withdrawal and Ethan wonders if she will make it. Once back at a hidden clinic, Shea continues the painful withdrawal process. Ethan stays by her side and she starts to fall in love with this man she does not remember. Ethan doesn't tell Shea about their stormy past. The doctor recommends that her memories come back on their own. But before Shea can regain her former life, an unthinkable horror stares her in the face. Her life will never be the same again.
RUN TO ME is the third story of the trilogy by Christy Reece. The first story hooked me on this new author. Her compelling stories swept me into a world of intense, deeply driven characters who kept me with them page-by- page. The next time you are out shopping for a satisfying read, grab all three of her books. You will not be disappointed.
SUMMARY
Driven by grief and fury, Shea Monroe, an operative for Last Chance Rescue, goes deep undercover, vowing vengeance against the man who killed her husband. Instead, she ends up a captive and the unwilling weapon of a vicious human trafficker. Then she is rescued from her den of terror and shame by her husband's best friend, Ethan Bishop, a man Shea feels irrevocably drawn to, despite having lost all memory of her life before she was captured.
Ethan saved Shea from a madman and will do anything to keep her safe, but he can't allow the feelings he once had for her to surface again. While recovering from her ordeal and regaining her lost memory, Shea begins to fall for Ethan. But the treachery and tragedies of the past won't leave either of them alone. And from Mexico, a monster has sent his foot soldiers to seize Shea—using a weapon beyond anyone's worst nightmare.
---
What do you think about this review?
Comments
3 comments posted.
Re: Imagine the terror of having to do unimaginable, despicable acts against your moral compass.

WOW! This sounds like a great read! Will be looking for this one!
(JoAnn White 1:27am July 13, 2009)
I cannot imagine that terror. But from reading your excerpt I'm sure after reading this book I would. It sounds like a great story
(Diane Sadler 10:17am July 13, 2009)
The first two books in this trilogy were soooo good, I have no doubt this one will be as well. It is next in my pile of books to be read!!
(Kara Conrad 6:15pm July 13, 2009)
Registered users may leave comments.
Log in or register now!