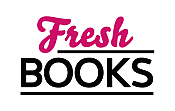 Explore new books in September
"Enchanting contemporary as well as coming of age tale of pregnant Chicago teen"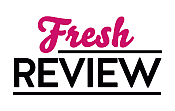 Reviewed by Patricia Woodside
Posted May 5, 2009

Literature and Fiction Literary | Multicultural African-American
Shivana Golding, a fifteen-year-old girl growing up on the South Side of Chicago, wants a better life than the one she sees day in, day out all around her. Trouble is, she doesn't have any idea how to get that better life, and no one—other than Aunt Jewel, who blows in and out of her life with the rarity of four-leaf clovers—to guide her.
Shivana also wants to be loved, something she's not sure her mother has been able to do since her father left nor the older man in her building who takes advantage of her. When Shivana discovers she is pregnant, she has to decide what to do. Then, she meets Rasul, another troubled teen, which both gives her hope and complicates her decisions.
I typically hate when I hear someone is "the next so-and-so", as in the next Michael Jordan, the next Ella Fitzgerald, or the next Bill Gates. So I'll refrain from calling Kalisha Buckhanon "the next Toni Morrison". But it will be difficult. Very difficult.
CONCEPTION is one of those stories that is as contemporary as it is historical. Through an interesting application of flashback, Ms. Buckhanon gives voice to the pain and anguish of conception and pregnancy for African-American women, examining through the emotionally wrenching and violence-fraught lenses of slavery, Reconstruction, and the early 20th century in contrast to Shivana's modern day tale.
I had a difficult time, at first, getting into the flashbacks, more captivated by the contemporary portions of the story. But Ms. Buckhanon's lyrical passages eventually drew me in, such that I found myself returning to the earlier ones to grab what I, in my impatience, had missed. By mid-story, I was reminded of one of my favorite authors, the one to whom I won't make a comparison. But if I did, the comparison would be more than deserved. I won't though, because Kalisha Buckhanon, first through UPSTATE and now CONCEPTION, has proven to be a distinctive author in her own right, able to capture and share the voice of today's youth in solid, and enchanting, literary fashion.
SUMMARY
In the same vein as her critically acclaimed debut novel, Upstate, Kalisha Buckhanon again shares an emotionally beautiful story about today's youth that magnifies the unforgettable power of hope and the human spirit.
Buckhanon takes us to Chicago, 1992, and into the life of fifteen-year-old Shivana Golding, who believes most Black women wind up the same: single and raising children alone, like her mother. Until the sudden visit of her charismatic and free-spirited Aunt Jewel, Shivana spends her days desperately struggling to understand life and confront the challenges she faces growing up in a tough environment. When she accidentally becomes pregnant by an older man and must decide what to do, she begins a journey toward adulthood with only a mysterious voice inside to guide her. Then, when she falls in love with Rasul, a teenager with problems of his own, together they fight to rise above their circumstances and move toward a more positive future.
Through a narrative that sweeps from slavery onward, Buckhanon unveils Shivana's connection to a past filled with tragedy, courage, and wisdom.
---
What do you think about this review?
Comments
No comments posted.

Registered users may leave comments.
Log in or register now!