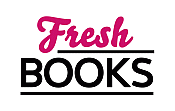 Your August adventures in reading
"A passionate and sensuous romance"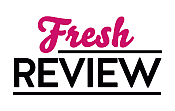 Reviewed by Audrey Lawrence
Posted May 5, 2009

Rosalind St. Vincent had had enough of trials in her life. Now, widowed and fiercely independent, she had build up Bruton Street Books, now doing a nice steady business, and she had no intention of making any more changes in her life, no matter how much money was offered.
One of London's top lawyers, Barrister Prosper Hutchinson, was flummoxed. He was unused to being turned down and was very frustrated not to have accomplished getting the last lot in place so the Duke of Groveland could build his new development. Yet, the Duke, George Montagu Fitz Robbins Monckton, always used to get his own way since the day he was born, seemed more amused than angry when he heard that a lady socialist, of all things, was holding up his development as well as driving up the costs with his architects.
Still, nothing his well-known charm with the ladies couldn't handle, so he told Prosper, he himself would get this Mrs. St. Vincent to sell. Yet, from their first meeting, he is intrigued and enjoys wooing her. Despite her efforts, Rosalind falls completely for his charms, but is still resistant to selling her place. Determined to have it, Groveland has his lawyers do the dirty on Rosalind and finds out she writes erotica on the side. Will he do anything to get the land? Will her secret be exposed sending her to prison? Is he willing to totally ruin this poor, but lovely and intelligent genteel lady?
Susan Johnson has spun a passionate and sensuous romance about a very arrogant and sexy Duke intent on accomplishing what his lawyers could not. While not the normal romantic hero, this unlikely romance is very engaging as these two strong willed characters plot their actions for the other and the well-drawn secondary characters aptly help in moving the sizzling action along. Thank goodness this is the first novel in a new historical Bruton Street trilogy! With her top-drawer writing and witty dialogue, I can't wait to get my hands on the next in the series! Enjoy!
SUMMARY
An erotic romance star who "TAKES SENSUALITY TO THE EDGE" (OAKLAND PRESS) debuts her new historical romance trilogy.

Fitz Monckton, Duke of Groveland, has never encountered a woman he can't seduce—until he clashes with the beautiful Rosalind St. Vincent, whose bookshop sits in the way of Fitz's lucrative development deal. If money won't entice Rosalind to sell her shop, Fitz must tempt her in other ways—hopefully mutually pleasurable, and profitable to them both.
---
What do you think about this review?
Comments
No comments posted.

Registered users may leave comments.
Log in or register now!