"First in a new Regency-era series about the adventurous, treasure-seeking Harrington brothers."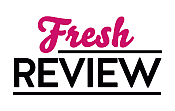 Reviewed by Paula Myers
Posted April 15, 2009

"As we ever have and ever will be. Brothers, one for the other." This is the pact made as children by the Harrington brothers, and it's a vow they have kept into adulthood as life's adventures have taken them to the far reaches of the globe. The youngest brother, Nathaniel, is an adventurer, not one to linger in one place for too long, always off in search of the next treasure waiting to be found.
Gabriella Montini has secrets to keep, a treasure to be sought and a desire for the youngest Harrington brother she tries to keep hidden. Sure that the Harrington family is out to destroy a family legacy, she concocts a plot to insinuate herself into the Harrington household. Gabriella doesn't realize placing herself in such tempting proximity to the handsome bachelor Nate could well be her downfall, making her question the choices she's made and exactly where her loyalties lie.
Nate and Gabriella find themselves seeking an Akkadian seal, which holds clues to the lost city of Ambropia and the Virgin's Secret. They are not the only ones seeking the seal, and lives have been lost in its pursuit. The two will have to overcome the past and general distrust to work together to find the seal, taking them on the greatest adventure of their lives.
Victoria Alexander's THE VIRGIN'S SECRET is the first in a new series about adventurers and treasure seekers. Written with familiar wit and sensuality, Gabriella and Nate entrance the reader. What I always enjoy about Ms Alexander's stories is her family dynamic; the humor, undying loyalty and gentle interfering that occur between family members, and that relationship is there in the Harrington family. I look forward to the next installment of this series.
SUMMARY
Even the least sensible woman knew, upon meeting his gaze, that here was a man who was more than he might at first appear, who might steal the heart of even the most resistant woman. But oh, what a lovely theft!
Adventurer Nathanial Harrington would never steal another man's discovery. And he'd never be so dishonorable as to tempt an untouched woman into his bed . . . even one as stunningly beautiful as Gabriella Montini. Yet she intrigues him. What is her secret? Nate would do anything to find out.
Nathanial is an earl's son—but Gabriella knows he's not to be trusted! He's more than just a mere thief of hearts, he's also stolen her brother's good name. Determined to restore his reputation, she'd even masquerade as a destitute orphan and be taken into his family's home. But how can she continue her ruse when she finds herself succumbing to Nathanial's passionate charms?
---
What do you think about this review?
Comments
No comments posted.

Registered users may leave comments.
Log in or register now!