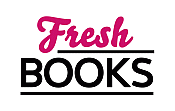 Hot, sizzling reads for July
"A Strong Woman needs a Confident Man"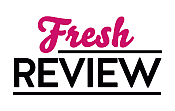 Reviewed by Stacey Hayman
Posted November 15, 2008

At the start of this story the Georgian Era is coming to a close, England has recovered from years of war and Society's latest Season is just about to begin. Looking forward to the Season, Lady Gorham, Marina to her closest companions, is well known for her lavish parties, her unconventional ways, and her writing of popular novels. Mr. Jasper Hedges is not particularly interested in the parties or fashionable people, his focus is on the more intellectual discussion of Greek artifacts. In stark contrast, Jasper's nephew Sir Anthony Hedges is one of the Ton's most notable young men and his every action is watched and reported on with interest. Sydney, Anthony's little sister, is much too young for the social Season but has come to London with her guardian, Uncle Jasper. Sydney is also bent toward more intellectual pursuits, thanks to her beloved Uncle, but finds gossip sheets and popular novels appealing too.

With fashionable interests in common, Lady Gorham and Sir Anthony become aquaintances, then friends. Through their friendship, they enjoy the benefits of increased notoriety and for Marina that means added sales for her new popular novel. When Marina's publisher decides Jasper's scholarly writings could also become a lucrative book, he asks Marina to invite Jasper to a dinner party at which they can be introduced. But the more important connection becomes Jasper's introduction to Marina. Once they meet, they are lost to one another. Their attraction is almost instant, it is deep, and it is strong, but they each have devastating secrets they feel honor bound to protect. But neither are in the first blush of youth; so will they be wise enough to walk away from the relationship or are they brave enough to risk it all for a love and understanding that is so rare.

A slow revealing of each character's innermost self, and how they became the person they are now, catches a readers interest immediately. Using the best and the worst of society as a strong backdrop to the delicate nature of the relationships builds a nice tension. It's unusual to find such a diverse set of characters and even more unusual to like them all, even when they disappoint. But it's hard not to want this odd cast of characters to succeed, despite themselves. to be happy and successful in the end. But in this book you do. This is a steamy historical romance with substance and style.
SUMMARY
Break the sensual boundaries of Regency England with the bestselling author of The Slightest Provocation.

The ribald private life of novelist Countess Marina Wyatt is the stuff of public scandal—and it doesn't hurt the sale of her romances either. But she's totally unprepared for her consuming new affair with Jasper James Hedges, noted art appraiser and her former lover's uncle. In Marina, Jasper sees a work of art of another kind. And for all of Marina's passionate inventions, nothing can compare to what Jasper delivers—an erotic and dangerous voyage to the edge of impropriety and beyond.
---
What do you think about this review?
Comments
No comments posted.

Registered users may leave comments.
Log in or register now!