"The second tale in the Clan Campbell trilogy is a delightful treasure."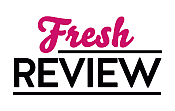 Reviewed by Suzanne Tucker
Posted February 6, 2009

Patrick MacGregor is tired of running, tired of hiding and tired of living on the edge. It is time his lands are returned to his family, which will also be a godsend to his clan. His people are starving and he doesn't know if they can survive another harsh winter. With his lands stolen and his clan outlawed, Patrick and his clansmen put the blame directly on the hated Campbells.
Patrick will stop at nothing to save his clan from destruction. Marriage to Elizabeth Campbell might be just the answer he is looking for. Posing as Patrick Murray should get him passed her two overly-protective brothers. But, in order for Patrick's plan to work, he must persuade Lizzie to want to marry him -- and to stay that way. How does he intend to accomplish this? Why, seduce her, of course!
Elizabeth Campbell is a woman any man would be proud to have by his side. She's a beautiful lass with a loving heart, totally devoted to her clan. Suffering through two broken engagements, Lizzie is worried her cousin will soon betroth her to another man she cannot tolerate. When a handsome warrior rides to her rescue as she travels to a neighboring castle, Lizzie is enchanted. There is a strength about him and danger surrounding him that has her truly besotted. And that kiss...a kiss that lingers on her lips. Has Lizzie finally found the perfect man for her?
Monica McCarty has gifted us with the second treasure in her Clan Campbell trilogy. Don't miss HIGHLAND WARRIOR and continue this enchanting trilogy with HIGHLAND OUTLAW. The strength of these powerful lairds is thrilling, but to see them brought to their knees by the lassies who love them is a delight to read. I can hardly wait for the conclusion. Monica McCarty is an author bound for greatness. Her words are magical...pure bliss.
SUMMARY
Patrick MacGregor is a hunted man living on the edge. With his land stolen and clan outlawed, Patrick and his MacGregor clansmen have been forced into hiding—blame for which Patrick puts squarely on the shoulders of the hated Campbells. Patrick will stop at nothing to save his clan from destruction, and marriage to Elizabeth Campbell, whose quiet beauty he'd admired from afar, just might be the answer. Arranging an attack seems to be the perfect means to win the trust of the protected lass, but soon Patrick realizes that it isn't just his life at stake if she discovers the truth of his identity, but something he'd thought lost long ago—his heart.
Elizabeth Campbell has never done anything reckless in her life. Shy and dutiful, Lizzie has always tried to do the right thing—even suffering through the humiliation of two broken engagements without complaint. But behind the serious façade is a passionate woman fighting to get out. So when a handsome mysterious warrior rescues her from an attack, Lizzie boldly asks him to stay. Seduced by his kiss and mesmerized by the edge of danger that surrounds him, Lizzie succumbs to the promise beckoning from behind his shadowed gaze, believing she's found the perfect man. But soon Lizzie wonders whether in risking her heart, she's lost everything.
---
What do you think about this review?
Comments
No comments posted.

Registered users may leave comments.
Log in or register now!