"An evocative and brooding Victorian mystery set in the dark and dangerous Yorkshire moors."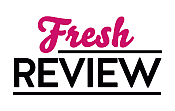 Reviewed by Suan Wilson
Posted February 6, 2009

Lady Julia Grey arrives unannounced at Grimsgrave estate to confront Nicholas Brisbane and resolve their relationship. Brisbane left London after purchasing Grimsgrave on the Yorkshire moors. Julia knew the estate was in need of restoration; however, she was not prepared to see an estate bordering on ruin. Her arrival is met with mixed signals from Brisbane. One moment he orders her to flee while grasping her hand as if it is a lifeline to sanity.
The answer to his inner turmoil lies in Grimsgrave and its inhabitants, the Allenbys. Lady Allenby and her two daughters reside in the moldering ruin. The eldest is the beautiful Ailith who is meek, but she leaves no doubt of her distaste of Julia. Hilda, the youngest, is bitter about the family's circumstances and eyes Brisbane as a potential rescuer.
Julia sees the bleakness in Brisbane's eyes and resolves to ferret out the secrets of Grimsgrave with the aid of a gypsy witch. Her search leads her to a priest hole that contains a ghastly find. The Egyptian treasures found hoarded in a room hold more questions than answers for Julia. The Allenby's wrap their Saxon royal heritage around them like a shield, refusing to elaborate on the mysteries within Grimsgrave.
Madness, death, evil and beauty hover over the Yorkshire moors where Brisbane endures harrowing encounters from his past. Julia confronts her fears and challenges the demons that haunt Brisbane.
Ms. Raybourn channels Daphne du Maurier with her rich characters living in a sinister house along the dangerous and dark moors. Evil permeates the atmosphere in the world Ms. Raybourn has created. This third chapter in the Lady Julia Grey series stands independent, but reading the other two greatly enhances the wonderful read.
SUMMARY
Despite his admonitions to stay away, Lady Julia arrives in Yorkshire to find Brisbane as remote and maddeningly attractive as ever. Cloistered together, they share the moldering house with the proud but impoverished remnants of an ancient family—the sort that keeps their bloodline pure and their secrets close. Lady Allenby and her daughters, dependent upon Brisbane and devastated by their fall in society, seem adrift on the moor winds, powerless to change their fortunes. But poison does not discriminate between classes….
A mystery unfolds from the rotten heart of Grimsgrave, one Lady Julia may have to solve alone, as Brisbane appears inextricably tangled in its heinous twists and turns. But blood will out, and before spring touches the craggy northern landscape, Lady Julia will have uncovered a Gypsy witch, a dark rider and a long-buried legacy of malevolence and evil.
---
What do you think about this review?
Comments
No comments posted.

Registered users may leave comments.
Log in or register now!