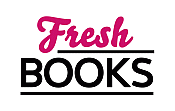 December's Must-Reads: Top Books to Close Out the Year with a Bang
"Unforgettable romantic adventure, complete with powerful lairds and strong-willed ladies."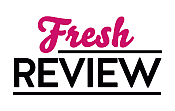 Reviewed by Suzanne Tucker
Posted January 16, 2009

Caitrina Lamont is tired of being paraded in front of a bunch of hungry vultures while her two older brothers are left alone to do as they please. She is weary of the steady stream of suitors presenting themselves at the gates of Ascog Castle. She knows her father thinks he is doing what is best for her, but Caitrina has everything she has ever wanted behind the castle gates. That is until she meets a mysterious stranger in the woods while rescuing her younger brother's cat from the top of a very large tree. As her brother scampers away with his cat in his arms, it is Caitrina who is now in need of rescuing. As she looks down, she doesn't know whether to be relieved or embarrassed. Caitrina's rescuer is looking up at her like she is a juicy plum ripe for picking. She would have preferred him not to be so...masculine. She has never wanted a man to kiss her... until now. And when it happens, her knees go weak.
Caitrina doesn't know her warrior's name until she enters the great hall, later in the day, prepared to meet her next suitor. There he is, seated in a place of honor at the high table. A strangled sound catches in her throat and the blood drains from her face when she's told his name is Jamie Campbell, "the Highland Enforcer, the Scourge of the Highlands, the Campbell Henchman and the most feared man in the Highlands." Dear God, she kissed a Campbell. She doesn't know what's worse -- realizing she's kissed the devil's spawn...or that she liked it. And she's attracted to this handsome, vile brute.
Jamie needs to find out if Caitrina's father is sheltering the MacGregor outlaws and, in doing so, breaking the law. King James wants the MacGregor's eradicated and will give no quarter to those who help them. The Lamonts will pay a very high price if found out.
And then it happens. The fighting was over before it really starts. Once the soldiers breach the gates of Ascog Castle, the battle is already won. Caitrina's gaze sweeps the courtyard trying to locate her father and brothers. She has to save her younger brother, save the castle, save herself. But the smoke, the blood, the pain in her lungs and chest prove to be too much -- and then total darkness.
Three months later, on the shores of the keep not far from her home, Caitrina begins to feel oddly stronger. Her life as she knew it is gone forever, but it is time to look to the future -- one that she will rebuild for her clan. They are her responsibility now. Then her strong and fearless warrior rides up on horseback and Caitrina realizes she can't do it without Jamie Campbell. Unless she marries Jamie, she may never have another opportunity to reclaim Ascog Castle.
I loved Monica McCarty's first Highlander trilogy (HIGHLAND UNCHAINED, HIGHLAND UNMASKED and HIGHLAND UNTAMED). Now she has gifted us with HIGHLAND WARRIOR, the beginning of another trilogy proving to be just as remarkable as the first. If you are looking for an unforgettable romantic adventure, complete with powerful lairds and strong-willed ladies, set in the Highlands of Scotland and telling a story of honor, love, dignity and pride, you need not look any further. Add this one to your keeper collection. You will treasure it for years to read again. It is a great book. I give it two thumbs up. I can't wait for the next installment. I have fallen in love with the words of Monica McCarty.
SUMMARY
The ruthless enforcer of Scotland's most powerful clan, Jamie Campbell will use any means necessary to vanquish lawlessness and unrest among the feuding Highland clans. Seduction is a game as easily played as subterfuge, but when Jamie poses a as suitor to a rival clan's daughter in order to expose treason, the line between duty and pleasure is suddenly blurred. Ebony-haired, ruby-lipped Caitrina Lamont defies him, denies him, and arouses him like no other woman.

Caitrina has no intention of forsaking her beloved father and doting brothers for a husband– especially a hated Campbell. But Jamie's raw, sensual strength and searing kiss melt her resistance. When her idyllic world is shattered, Caitrina's only hope to save her clan lies in the arms of Jamie Campbell, the enemy she holds accountable for its ruin. Can their tenuous truce, born in the velvet darkness of passionate nights, forge a love as strong as the sword that rules the Highlands?
---
What do you think about this review?
Comments
No comments posted.

Registered users may leave comments.
Log in or register now!