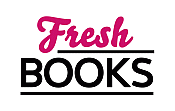 Your August adventures in reading
"A fictional, touching memoir of the life of Shakespeare told by his soul mate and life-long love."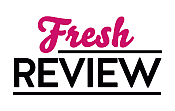 Reviewed by Margaret Ohmes
Posted January 16, 2009

Anne Whateley is a beautiful girl who gets her looks from her late Italian mother, Anna Rosalina de Verona, who was a travelling tumbler and dancer before her marriage. Anne's father is English, and although he is illiterate, operates a growing pack train business that carries goods from Stratford to London and back.
It is said that William Shakespeare's father "married up," the Arden family being both wealthy and educated, so this match with Anne Whateley is not at all what the Shakespeare family has in mind for their son. Friends from an early age, Anne and William have a closeness that bonds their very souls and over time grows into romantic love. They travel to a church near their home and the priest registers their license, but William and Anne decide to find the best way to tell their families of their marriage at a later date. But days later in that same church, William is forced to marry Anne Hathaway, who is said to be carrying his child.
Unable to deal with her anger and her grief, the first Anne goes to London. The separation, however, is not permanent, and William and Anne begin seeing each other again. Their friendship and passion cannot be denied, and although the life they now have together has huge limitations, it also has great love, great adventure and comfort to each other in times of great loss.
Told in first-person by Anne Whateley, this fictional memoir is a touching perspective of the life of William Shakespeare told by his soul mate and life-long love. Expertly researched and woven with the pageantry of Elizabethan and Jacobean history, this author has given us a rare glimpse of real persons from history, turning their lives into narratives that will entertain and delight the most discriminating of readers.
SUMMARY
A delicious and intriguing historical novel about the woman who was William Shakespeare's secret wife— by New York Times–bestselling author, Karen Harper.

In Mistress Shakespeare, Elizabethan beauty Anne Whateley reveals intimate details of her dangerous, daring life and her great love, William Shakespeare. As historical records show, Anne Whateley of Temple Grafton is betrothed to Will just days before he is forced to wed the pregnant Anne Hathaway of Shottery. The clandestine Whateley/Shakespeare match is a meeting of hearts and heads that no one—not even Queen Elizabeth or her spymasters—can destroy. From rural Stratford-upon- Avon to teeming London, the passionate pair struggles to stay solvent and remain safe from Elizabeth I's campaign to hunt down secret Catholics, of whom Shakespeare is rumored to be a part. Often at odds, always in love, the couple sells Will's first plays and, as he climbs to theatrical power in Elizabeth's England, they fend off fierce competition from rival London dramatists, ones as treacherous as they are talented. Persecution and plague, insurrection and inferno, friends and foes, even executions of those they hold dear, bring Anne's heartrending story to life. Spanning half a century of Elizabethan and Jacobean history and sweeping from the lowest reaches of society to the royal court, this richly textured novel tells the real story of Shakespeare in love.
---
What do you think about this review?
Comments
No comments posted.

Registered users may leave comments.
Log in or register now!