"When offered the chance to be whole again in the future, will this fighter take it?"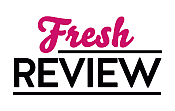 Reviewed by Mandy Burns
Posted January 15, 2009

Michael "Mallet" Manchester is struggling with his sanity while lying in a hospital bed following an auto accident. A truck swerved into his lane, totaling his brand-new car, and ending his career in fighting and a shot at the SBC title. The doctors tell Mallet he will never be the same. If the condition of his legs is any indication, they are correct. He is sure his drug-fogged brain is hallucinating when a beautiful sprite tells him he can be whole again if he follows her into the future. Huh?
Kayli Raine believes her search for a trustworthy and honorable man who will save her colony is finally over, but convincing Mallet is going to be a challenge. He keeps laughing at her claim of being from the future, 2220 to be exact, then she finds a way to catch his attention and have him take her seriously. While they travel to her colony, Kayli claims she can heal his injuries and Mallet can be whole again without feeling a thing. She hopes this promise will hurry up his decision because if he won't help her, she has to find another man quickly. Will Mallet accept her challenge?
Lori Foster has created a unique new world that expands your imagination while firmly connecting you to the characters. This is a very exciting read!!
SUMMARY
Knocked out in one world, he'll take on another.

On the verge of a title shot match, fighter Michael "Mallet" Manchester is injured in a car accident. And just as quickly as his career was taking off, it's over. Then Kaylie Raine appears, offering him a second chance at becoming whole. Even though Mallet thinks it's the pain medication talking, he accepts her challenge. And on an extraordinary journey with Kaylie, he'll get a chance to fight again—to save the woman who has saved him.
Videos

MY MAN MICHAEL LORI FOSTER BOOK TRAILER Part 3
MY MAN MICHAEL LORI FOSTER BOOK TRAILER Part 2
MY MAN MICHAEL LORI FOSTER BOOK TRAILER Part 1
---
What do you think about this review?
Comments
No comments posted.

Registered users may leave comments.
Log in or register now!