"Get ready for an ice cold shower. Things are about to get HOTTER THAN HELL!"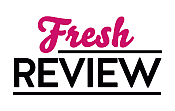 Reviewed by Rosie Bindra
Posted December 17, 2008

Daunaun is an incubus who loves his job. He gets all the sex he wants without any commitments. Who needs a commitment when you're just going to drop your victim's soul off in hell? When Pan, Lord of Lust, offers Daun a promotion to Prince of Lust, it may just be the cold shower that ruins it all. All Daun has to do to ensure he gets the promotion is seduce a heaven bound soul into committing an act of lust. It may not be a promotion Daun wants, or even one he can turn down, but if he fails, it spells the end of his entire existence.
Virginia Reed proves to be a harder assignment than Daun expected though. Not only does she resemble a former succubus that Daun has always had a thing for, she's also about the most perfect human he's ever managed to meet. When an assorted variety of demons from the Underworld show up on Earth, hell bent on killing him, Daun has more than seduction on him mind: he needs to figure out how to keep himself and his little human alive. What's worse, he doesn't want to finish the job he was sent for anymore because he thinks he might be falling for her. Since when did demons start falling is love?
I love Jackie Kessler's Hell on Earth series. I wasn't too sure how I'd like HOTTER THAN HELL when I found out it was going to be written from Daunaun's point of view and not Jezebel's, but Ms. Kessler proved I had nothing to worry about. Writing from the other gender's POV can be a sticky situation at times and the results can be disastrous, but Ms. Kessler does a spot on amazing job. The bittersweet ending may put some people off but, in my opinion, if the book had ended any other way it just wouldn't have done justice to the story. HOTTER THAN HELL is a great addition to an exciting series and it lives up to its name. There's enough heat in this book to burn your clothes off, and maybe even your eyebrows. I can't wait to get my hands on more.
SUMMARY
In HELL'S BELLES and THE ROAD TO HELL, Jackie Kessler brought readers into an unforgettable Underworld populated by alluring demons and sexy devils. Now Daunuan, the most irresistible incubus of all, is facing one Hell of a challenge...
So whose soul do you have to damn to get a promotion around here?
Daunuan was never the ambitious type. There's so much to love about his job just the way it is--mind-blowing sexual prowess, the power to seduce any human, excellent dental plan. But now Pan, the King of Lust, has offered to make Daun his right-hand incubus--a position other demons would give their left horn for. All he has to do is entice a soul destined for heaven into a damnable act of lust. Should take, oh, seven minutes, tops.
Then he meets his target, Virginia Reed. She's cute. Funny. Smart. Unfathomably resistant to his charms. He can't understand it. But Daun has centuries of seduction to his credit. He's the best there is. Sooner or later he'll transform this polar icecap of a female into a pool of molten desire, and every instinct tells him she'll be worth the effort.
Meanwhile, he has to deal with a plague of rogue demons Hell-bent on taking him down, sent by an unknown enemy with a serious grudge. And one other problem: the dawning realization that he's falling in love--that unholiest of four-letter words--with the woman he's about to doom for all eternity...
---
What do you think about this review?
Comments
No comments posted.

Registered users may leave comments.
Log in or register now!