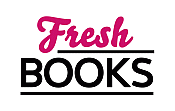 Fall into September books you'll love
"The latest T-FLAC/psi romantic suspense is nothing short of creative genius."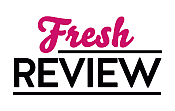 Reviewed by Suzanne Tucker
Posted November 15, 2008

Romance Suspense | Romance Paranormal | Thriller Paranormal - Supernatural
LZ17 is the new, lethal coronaviris, 10 times more deadly than SARS. Where the hell are these people getting this s---? Who's making it? Who are they? What the f--- do they want?
Lexi Stone is teamed up for her first op with Alex Stone. Aside from having the same last name, they couldn't be more opposite. Alex is a wizard in the T-FLAC/psi unit while Lexi is a mere mortal. Alex breaks the rules any chance he gets while Lexi disdains rule-breaking. Too bad she can't ignore how her heart races and her temperature rises anytime she gets near him. She must keep her desires to herself for Lexi is assigned to shadow Alex's every move and, if necessary, terminate him. There are great suspicions that Alex is turning to the other side and becoming a rogue wizard. Lexi can't image what has happened to make Alex switch sides, but she is fully capable and willing to carry out her orders -- if there's proof that Alex is a traitor.
Lexi makes a series of shocking discoveries along with uncovering a terrifying plot of a treacherous mastermind planning to take down T-FLAC's most powerful operatives. Could this involve Alex? With a superhuman terrorist threat looming, Alex and Lexi race against time with more questions than answer, trusting only in each other in order to save the human race.
Cherry Adair gives us an incredible finale to her paranormal romance trilogy. Her intricately woven plot is chilling and nothing short of creative genius. There are enough twists and turns to make your pulse race and your palms sweat. The villains are as cold and ruthless as they get with a romance that is as hot and steamy as it gets. You don't want to miss this latest terrorist mission with remarkable wizards and warriors. Cherry Adair is a master storyteller and her T-FLAC series is a treasure.
SUMMARY
The passion and suspense of Cherry Adair's latest killer trilogy, begun in NIGHT FALL and continued in NIGHT SECRETS, now reaches its explosive conclusion in NIGHT SAHDOW, as mismatched international agents take on evil head-to-head – and each other heart-to-heart.

Aside from working for the international anti-terrorism agency T- FLAC (and having the same last name), Lexi Stone and Alex Stone are polar opposites, right down to Lexi's mere mortality and Alex's paranormal powers. While straight- arrow Lexi pushes paper at an Internal Affairs desk, renegade Alex is busy pushing the envelope as he pursues the most dangerous global criminals. And though Lexi disdains his rule-breaking bravado and cowboy tactics, she can't deny Alex's skills when it comes to getting his man (not to mention any number of women) – just as she can't ignore how his roguish charm makes her heart race and her temperature rise.

But Lexi's secret desires clash head-on with her duties when suspicions arise that Alex is poised to switch sides – and join forces with a European terrorist cell. Tapped for her first field mission, Lexi finds herself assigned to shadow Alex's every move, and if necessary, terminate him. Despite her feelings, Lexi's willing and able to carry out her orders, as long there's proof that Alex is a traitor. But getting the goods – and the drop – on her superagent quarry becomes an even tougher task when Lexi and Alex suddenly find themselves partners on an emergency mission in Russia.

When terrorists seize a busy Moscow railway station for ransom, then abruptly massacre their hostages and vanish into thin air, the agents realize they're facing adversaries possessing of the same paranormal abilities as Alex's elite T- FLAC/psi unit. But after Lexi kills an armed suspect during a breathless rooftop chase, she makes a series of shocking discoveries about the enemy T-FLAC is facing, the troubling truth Alex has been concealing, and the terrifying plot of a treacherous mastermind that could spell the downfall of T-FLAC's most powerful and valued operatives. To save precious lives and stop the rise of a superhuman terrorist threat, Lexi and Alex must work as a well-oiled team in a race across the globe – and against time – with lethal shadows looming behind them, and no one to trust but each other.
---
What do you think about this review?
Comments
No comments posted.

Registered users may leave comments.
Log in or register now!