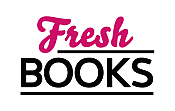 Giving thanks for reading in November
"Noah Bishop's Special Crimes Unit is back in a fascinating tale of supernatural good versus evil."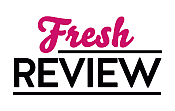 Reviewed by Paula Myers
Posted November 15, 2008

Thriller Psychological | Thriller Police Procedural | Thriller Paranormal - Supernatural
The Special Crimes Unit is after the same killer so chillingly pulling the strings, and this time they're determined to stop the evil unlike any they've ever encountered. Bodies have been turning up in the vicinity of the Church of the Everlasting Sin, and Tessa Gray has been recruited to infiltrate the cult to discover exactly what is going on.
The psychic energy surrounding the church and the Stepford- esque behavior of many of the followers has brought the SCU team to the cult. Their leader has been siphoning off the psychic abilities of the female members. People on the inside have ended up dead, without a mark on their bodies, their bones crushed beyond anything ever seen before. Backed by SCU and local police chief Sawyer Cavenaugh, Tessa enters the compound to gather evidence against the charismatic leader, Father Samuel. Once inside, she meets several children who are made to take part in purification rituals that leave them drained of their abilities, shadows of their former selves. Something big is coming and it's going to take the combined efforts of SCU's finest to stop the evil.
BLOOD SINS by Kay Hooper is storytelling at its finest! She lures her readers in with delicate precision, weaving a fine tale of supernatural good versus evil that make her books impossible to put down. This time it's sometimes difficult to know who to trust as several interested parties are pulling strings in the investigation, each with their own ulterior motives. Tessa and Sawyer are intriguing characters, part of an ensemble of unique and fascinatingly layered individuals. This one is definitely going on my keeper shelf!
SUMMARY
Some sins can't be forgiven…
because some sins no one survives.

New York Times bestselling author Kay Hooper has touched our darkest fears but none so dark as in her latest thriller. Here's a psychopath who lures his victims with a promise no one can resist…and demands a price no one would knowingly pay.

Young, vulnerable, attractive, Tessa Gray made the perfect victim. Which was why Noah Bishop of the FBI's Special Crimes Unit recruited her to play the role of grieving widow. As the supposed new owner of property coveted by the Church of the Everlasting Sin, she'd be irresistible bait for the reclusive and charismatic Reverend Samuel. His fortified compound in the mountains near Grace, North Carolina, had been the last known residence of two women murdered in ways that defied scientific explanation.

Though hardly as naive or as vulnerable as she appears, Tessa knows she has a lot to learn about using her unique gift. She also knows that Bishop and the SCU have to be desperate to rely on an untried psychic agent in an undercover operation so dangerous. And desperate they are. For the killer they're hunting is the most terrifying they've ever faced and shakes even the most seasoned agents: a soulless megalomaniacal cult leader who can use their own weapons, talents, and tactics against them.

By entering the cult's well-guarded compound, Tessa will be exposing herself to the dark magnetism of a psychopath on an apocalyptic crusade of terror that spares no one, not even the youngest victims. And Samuel has protected himself within a fanatically loyal congregation, many of whom occupy surprising positions of power within the community. Even Grace's chief of police, Sawyer Cavenaugh—a man Tessa will have to trust with her life—may be unable to protect her. Because no one, not even Tessa herself, can guarantee she's strong enough to resist—or powerful enough to battle— a killer who's less than human.
Videos
---
What do you think about this review?
Comments
No comments posted.

Registered users may leave comments.
Log in or register now!