"Three intertwined stories telling how pre-nups affect romance & marriage."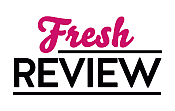 Reviewed by Lissa Staley
Posted November 15, 2008

When friendship matters most, Ellie, Jen and Mara have been there for each other, ever since their college days. Although they are each at a different stage in their personal lives, they are each facing heartbreak because of that most troublesome of legal documents -- the prenuptial agreement.
Ellie and Michael have the perfect marriage, their three- year-old daughter Hannah is adorable and Michael's parents are wealthy and supportive. When Ellie finds explicit text messages on her husband's phone, she thinks nothing could be worse than discovering his affair. After weeks of marriage counseling, Michael sends Ellie for a day at the spa, and she realizes things are much worse than she ever imagined. The pre-nup she signed will protect her though, won't it?
Jen and Eric were best friends when they got married almost five years ago. The spark has gone out of their relationship, but Jen stays busy by concentrating on marketing her anti-soda drink product. When a man from Jen's past returns to town and her business suddenly takes off, she will have to re-evaluate what is most important in her life. A secret pre-nup could ruin everything for her now.
Mara and Ben may not be the perfect couple, but their wedding is only a few months away. Mara is an uncompromising career-focused lawyer, while everyone knows Ben is the sweetest guy around. When Mara insists they sign a pre-nup, Ben balks at planning their divorce before the wedding ceremony is over. But Mara can't forgive herself for a one-night stand, especially after Ben adds a no- cheating clause to the pre-nup!
Three intertwined stories told in alternating chapters by Ellie, Jen and Mara make this novel hard to put down. While the women support each other through their friendships, no one else can take away the pain that a failing romantic relationship can bring. A range of human emotion plays out as each woman confronts her dilemma differently. Beth Kendrick creates a careful examination of a contentious contract in this highly entertaining story.
SUMMARY
All you need is love? For the residents of swanky Mayfair Estates, a pre-nup is just another item on the wedding to- do checklist — but three friends get more than they bargained for when they promise to love, cherish . . . and sign on the dotted line.
Ellie married her handsome, wealthy Prince Charming when she was young, naive, and willing to sign a one-sided pre- nup in the name of true love. But seven years and one toddler later, her happily-ever-after has come screeching to a halt. If she can't save her marriage, she's determined to save her divorce, and she's not about to let a lot of legalese stand in her way.
When Jen married Eric, he knew she wasn't head over heels. Still, he insisted that they were perfect together and even bankrolled her blossoming business. But when Jen's career finally takes off, she realizes that she may lose her husband. If Eric leaves, Jen will lose everything — including the marriage she values more than she thought.
Up-and-coming attorney Mara is sure her fiancé has forgiven her for a foolish one-night fling — until he adds "cheating clause" to the pre-nup she had demanded. If he really trusts her, why the clause? And if she's really trustworthy, why is she objecting?
As romance collides with real life, three very different women turn to each other for moral support and insights about how to safeguard their most valuable assets: their hearts.
---
What do you think about this review?
Comments
No comments posted.

Registered users may leave comments.
Log in or register now!