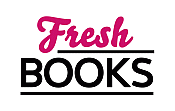 New Year, New Books in January
"A detailed account of the effects the Civil War had on residents of both North and South."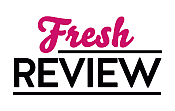 Reviewed by Kay Quintin
Posted November 15, 2008

In 1844, Jenny Mobley of Hillsboro, Georgia, finds her cousin Emily playing matchmaker between Jenny and the handsome Charles King. Charles is from the long respectable line of Kings who are owners of the Greek revival mansion, Trevalyan, located near Madison. Jenny, at first smitten with "Little Alex," the brilliant US Congressman, rejects Charles. Once Jenny realizes she truly loves Charles, they marry and produce a female child, Camilee. To their regret, Jenny miscarries a child and never produces a male heir.
Jenny and Charles build their lives and home based on God, trust and love. This is what sees them through the war between the North and the South. When the Civil War is at its height, Charles makes the decision to serve in the war. He survives the war only to be shot by his overseer and eventually dies. The strong belief Jenny and Camilee have for their roots carry them through Charles's injury and death. Jenny then shows her strength by carrying on as the protector of her family when the enemy troops invade her home, steal her food and confiscates her animals along with all else of worth. Camilee falls in love with Tom Herring and finally produces the male heir for Trevalyan. Their lives are portrayed before, during and after the Civil War.
Jacquelyn Cook has written a strong novel about the amazing strength of a woman forced to endure the hardships and ravages of war with only her child beside her. The characters are all strong individuals with their own personal turmoils during the war. There is much detailed history throughout concerning the Civil War and the effects it had on the residents of the North and South.
SUMMARY
Family. Faith. Love. War. The Gates of Trevalyan brings the turbulent years before, during and after the Civil War to vivid and passionate life. Trevalyan, the beautiful central-Georgia plantation where idealistic young Jenny Mobley and aristocratic Charles King marry and build a life together, becomes a symbol of the heartache and division brought by the nation's bitter wounds.

Author Jacquelyn Cook weaves the King family's story into a tapestry featuring the most compelling figures of the time--from charismatic statesman Alexander Stephens and his doomed love for Elizabeth Craig to Abraham Lincoln, Jefferson Davis and many others. Richly detailed and intensely researched, THE GATES OF TREVALYAN breathes the spirit of great storytelling into a fascinating historical era.
---
What do you think about this review?
Comments
No comments posted.

Registered users may leave comments.
Log in or register now!