"When a long-absent duke finally returns, he's in for the shock of his life in this Georgian romance."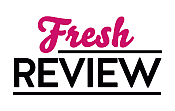 Reviewed by Suan Wilson
Posted November 15, 2008

Wed by proxy at the tender age of 12, Lady Isidore has waited patiently for 11 long years for her husband, the Duke of Cosway, to return to England. She has not waited patiently at her strict mother-in-law's side; instead, she's enjoyed society life and gained vast knowledge and experience as she maintained her vast dowry estates. While attending a risqué party with her friends, Isidore's absent husband arrives straight from the wilds of Africa. He shocks her with the admission that he's a virgin and he will not consummate the marriage until he's convinced she's suitable. Isidore burns with fury. Wars have been started with less provocation.
Simeon Jermyn, the Duke of Cosway, grew up in a chaotic household, which he fled the first chance he got. Simeon left to become a world traveler and explorer of cultures and religions. In Eastern teachings, he learns control over violent emotions, such as lust and anger. Simeon would be content to stay away from England, but duty calls him home where he finds disaster waiting. His late father lost his mind toward the end and left the estate wallowing in disrepair. His mother is a disagreeable harpy, and his wife is not a docile woman awaiting direction from her husband.
Isidore evokes the strong emotions Simeon so detests. The battle lines are drawn between the firebrand and the man who survived warring tribesmen. Soon Simeon discovers running from lions and crocodiles is an easier feat.
Ms. James is a superb writer and storyteller. She infuses her stories with in-depth characters and strong plots in the glittering and rich Georgian world. Her incorporation of Georgian sewers and indoor plumbing into the plot is hysterical and fascinating. Once again, Ms. James delivers a delicious treat to her readers.
SUMMARY
The Duchess of Cosway yearns for a man she has never met . . . her husband.
Married by proxy as a child, Lady Isidore has spent years fending off lecherous men in every European court while waiting to meet her husband. She's determined to accept him, no matter how unattractive the duke turns out to be. When she finally lures Simeon Jermyn back to London, his dark handsomeness puts Isidore's worst fears to rest—until disaster strikes.
The duke demands an annulment.
Forsaking his adventuresome past, Simeon has returned to London ready to embrace the life of a proper duke, only to find that his supposed wife is too ravishing, too headstrong, and too sensual to be the docile duchess he has in mind. But Isidore will not give up her claim to the title—or him— without a fight.
She will do whatever it takes to capture Simeon's heart, even if it means sacrificing her virtue. After all, a consummated marriage cannot be annulled.
Yet in forcing Simeon into a delicious surrender, will Isidore risk not only her dignity—but her heart?
---
What do you think about this review?
Comments
No comments posted.

Registered users may leave comments.
Log in or register now!