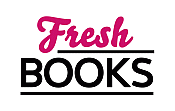 Hot, sizzling reads for July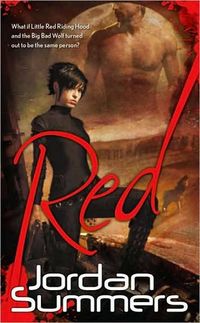 Red, November 2008
by Jordan Summers

Tor
Featuring: Morgan Hunter; Gina Santiago
368 pages
ISBN: 0765359146
EAN: 9780765359148
Mass Market Paperback
Add to Wish List

Purchase
"A mind-blowing futuristic romance that hooks you from the first page and never lets go."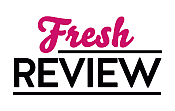 Reviewed by Sue Burke
Posted October 15, 2008

Fantasy Urban | Romance Paranormal
As part of a highly trained international tactical team, Gina "Red" Santiago runs with the big dogs. Gina's nickname doesn't refer to the color of her hair (which is black). Nope, the guys on Gina's team call her "Red" because of the copious amounts of blood likely to be spilled when Gina is on the job. Not surprisingly, none of her colleagues are standing in line to work with her.
Gina's latest assignment has yielded three dead; two bad guys blown all to hell, plus a rookie who had the bad luck that day to be Gina's partner. Cleaning up the crime scene, the team discovers an additional corpse (someone Gina isn't responsible for killing), a young woman, viciously mutilated and mauled. Gina's lieutenant labels the woman's death an animal attack and immediately dismisses Gina's claim that "The Others" might be involved.
Gina is well-aware that the mainstream population views "The Others" as part myth, part paranoia, part urban legend and all BS, but she isn't backing down, even if it means working the case on her own time. Gina's new case takes her to the low desert boundary town of Nuria, located about 20 miles from what used to be Phoenix, Arizona. After some quick data downloading, she decides the best place to start gathering information will be with the town sheriff, Morgan Hunter. Too bad that Morgan isn't so keen on sharing what he knows with Gina, who is not only an outsider in the close knit community, but could be a threat to the town as well. Everyone is keeping secrets; the government, the sheriff, the killer...and Gina has one too. The killer has a nose for secrets and a very predatory interest in Gina. Lord knows she doesn't need Morgan to keep her safe; she's more than capable of doing that herself. But she's itching to let the lawman get a little closer, and Morgan is all too willing to let her scratch that itch.
At times fairly disturbing, RED grabs you by the scruff of your neck on the first page and shakes hard. Although the story isn't all action, it never lets you relax for long. The killer's point of view is first person and when he appears, it reminds me of that old Doors song with the line, "There's a killer on the road. His brain is squirming like a toad." Those parts of the book are creepy, uncomfortable and visceral. He's dangerous and twisted and the author isn't afraid to make you squirm a bit. The world is a couple of hundred years in the future. We're post-apocalypse with a worldwide registered population. Boundary walls keep out the renegade "unknowns" and there are rumors that the old government experimented with human DNA, creating mutants commonly referred to as The Others. The groundwork has been laid for a well- structured world that will support at least a couple of sequels. Sparks fly between Morgan and Gina fueling a strong romantic subplot, as well. Highly enjoyable, RED is easy to recommend.
Learn more about Red
SUMMARY
Gina Santiago is a member of an elite tactical team in charge of protecting the world. She's devoted her life to apprehending the most heinous criminals that prey on society—and now she's after the worst one yet.
On her own, with no backup, the trail takes her to a dusty, tight-knit town on the fringes of society, where everyone's a suspect. Even the sexy sheriff, Morgan Hunter, isn't telling her everything. Gina knows he's trouble, but she's inexorably drawn to him.
The closer Gina comes to finding out the secret of this sleepy little town and its big bad sheriff; the closer she comes to catching the predator, the more scared she gets—because she's beginning to realize that she has a secret, too. A secret that will change Gina's life… and make her the killer's prey.
---
What do you think about this review?
Comments
No comments posted.

Registered users may leave comments.
Log in or register now!