"A romantic suspense with an underlying playful humor and strong but conflicted lead characters"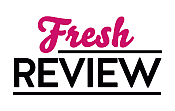 Reviewed by Patricia Woodside
Posted October 6, 2008

Romance Contemporary | Multicultural African-American
Attorney Kell Jameson has a secret. One she shares with two childhood friends and which they all desperately hope will remain buried.
But then Kell gets a phone call that forces her to take leave from her successful Atlanta law firm back to where it all began. She's hoping she can get in, handle her business—business that includes defending the director of her old orphanage—and get out, with her secret still in tact.
Except she encounters Sherriff Luke Calder, whose responsible for investigating the crime for which the orphanage director is accused—and who has secrets of his own.
I enjoyed this story, finding a playful humor beneath the narrative that made it a fun read. Both Kell and Luke are strong but conflicted. Their dance to gain trust is like a matador and a bull at a bullfight, each assuming either role as necessary. Just when it seems like all is lost as far as any type of relationship between these two, one or the other caves, yielding just enough ground to keep the dance going.
There was some evidence uncovered during the criminal investigation that seemed all but forgotten about until the last ten pages of the book, and then brought back only to set up the next book in what is obviously at least a three book series, one for each of Kell, Fin, and Julia, the three childhood friends. That made me not like the ending very much but overall, I liked the story and the writing and would certainly read the next book.
Learn more about Reckless
SUMMARY
Independent, stunning, and smart, Kell Jameson has the life she's always dreamed about. A partner at a tony Atlanta law firm that represents famous—if guilty—clients, she's far from her days as a lonely orphan in rural Georgia. But one frantic phone call will bring her back to the place she's spent years trying to escape. The head of her childhood orphanage has been accused of murder, and Kell is her only hope for freedom.
From the first moment Kell meets Sheriff Luke Calder, tempers and attraction flare. Ruggedly handsome and a stickler for law and order, Luke finds Kell compelling. Unfortunately, she represents his prime suspect. Forced to work together, they dig deep into the town's scandals . . . but Kell has a secret of her own. She trusts Luke enough to fall in love—but does she trust him enough to reveal the reckless past she's worked so hard to keep hidden?
---
What do you think about this review?
Comments
No comments posted.

Registered users may leave comments.
Log in or register now!