"Chicago PI Ray Dudgeon is mixed up in another risky investigation that could be the death of him."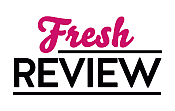 Reviewed by Tanzey Cutter
Posted September 15, 2008

When Joan Richmond is brutally murdered by a coworker, who then goes home and kills himself, Joan's father, a retired Army intelligence officer, wants more. Even though the Chicago police have closed the case and it's obvious what occurred, the dead woman's father knows there has to be more beneath the surface of this heinous crime. To find the answers, Richmond hires PI Ray Dudgeon, who's still on the mend from a close call with death on his last case.
Figuring it can't be too difficult to put the grieving Richmond's mind to rest, Ray's investigation soon finds him embroiled with dubious military contractors and an alphabet soup of government agencies. And the more Ray uncovers, the harder it is to know just who to trust. The resolution of this case is pure genius on his part, but will it lead to what he's really after?
TRIGGER CITY, Chercover's follow-up to his acclaimed debut novel BIG CITY, BAD BLOOD, is just as suspenseful and exciting as the first book. Dudgeon is an intelligent, complex and tormented protagonist with good intentions that don't always produce the results he wants or anticipates. The hook at the end has me eagerly anticipating the next book in this thrilling series.
SUMMARY
Fact: A lonely woman was murdered by her disturbed coworker
Fact: The police have investigated.
Fact: The case is closed.
But facts are not truth. And the truth was supposed to stay buried with the dead. . . .
From acclaimed author Sean Chercover comes the relentlessly gripping follow-up to his award- winning debut novel, Big City, Bad Blood
Trigger City
Still suffering the physical and emotional consequences of going up against the Chicago Outfit, PI Ray Dudgeon needs an easy gig. A routine investigation of an open-and-shut case sounds perfect. The job is a loser, but the pay is good, and maybe Ray will bring some peace to a grieving father who yearns to learn the truth about the daughter he never really knew.
But what begins as routine soon spirals out of control. The victim was not simply a quiet, shy, unassuming single woman whose luck ran out. She lived a double life, working in the shadowy realm of covert intelligence. In a world built on secrets and lies, she fought bravely for truth—and gave her life in the fight.
Suddenly, Ray finds himself caught in a war between private contractors and the darkest sectors of our own government—a war that stretches from the closed-door hearings of Congress to the frontlines of Iraq.
Ensnared in a conspiracy of darkness that weaves its way through the very fabric of the nation, Ray must discover who's really pulling the strings before he becomes collateral damage in America's war on terror.No peril Ray Dudgeon has faced in the past could've prepared him for this. The stakes couldn't be any higher, and no enemy could be more powerful. Ray is in way over his head.
And his greatest enemy may be himself.
---
What do you think about this review?
Comments
No comments posted.

Registered users may leave comments.
Log in or register now!